Compare Auto Rates from Top Rated Carriers
Google.com
(4.9 out of 5 stars)
Facebook.com
(4.9 out of 5 stars)









An In-Depth Analysis of No-Fault Auto Insurance Policies
In your experience with insurance companies, you may probably have come across the term no-fault insurance. Wondering what it means and how much it costs to get this type of insurance? We have compiled a comprehensive post with the view of demystifying no-fault insurance for our readers.
Read on to get detailed explanations that will answer any questions you may have on no-fault insurance policies.
What Does No-Fault Insurance Entail?
Under no-fault insurance policies, any driver involved in an accident is required to file a claim for any medical expenses accrued after an accident or bodily injuries, regardless of who caused the accident.
No-fault policies mainly aim to minimize the number of claims filed in small claims court. If too many claims are filed in court it can lead to a slow reimbursement process for people injured in an accident.
Theoretically, this type of insurance is sensible and beneficial. However, when put into practice it can lead to fraud, high insurance premiums, and inconveniences for both insurance companies and policyholders.
What Is The Definition Of a No-Fault Insurance Coverage?
In no-fault insurance plans, insurance firms are required to cover the medical expenses of policyholders after an at-fault crash occurs. In the United States, there are currently 12 no-fault states. They include:
New York
Florida
North Dakota
Hawaii
Minnesota
Michigan
Massachusetts
Kansas
Utah
Pennsylvania***
New Jersey***
Kentucky***
In these states, no-fault insurance is optional. This means that a driver can either choose to pursue liability coverage or no-fault. In these states, it is a legal requirement for drivers to have Personal Injury Protection (PIP) and liability coverage for property damage. PIP coverage usually covers if unable to work and the reimbursement of medical expenses for a driver and passengers who have been involved in a car accident. PIP coverage applies regardless of who was at fault.
What Is The Difference Between At-Fault Insurance and No-Fault Car Insurance?
The rest of the states in the United States use the tort liability system or at-fault system. A tort refers to an action that causes another party to get injured or leads to property damage entitles the affected party to receive compensation.
In states that use the at-fault system, the responsibility of paying for damages paid to the injured party usually rests on the at-fault driver and their insurance company. If the insurance company or any party involved in the accident disagree as to who was at fault for an accident, they can file a legal suit to get monetary compensation for any damages suffered.
Under no-fault insurance, each driver involved in an accident usually uses their insurance coverage to pay for any damages resulting from an accident regardless of who was at fault. This means that a driver cannot sue the other party in an accident.
However, exceptions are depending on how severely a person was injured. This means that there is no long wait for court cases to be resolved before compensation is released to the injured party.
No-fault insurance policies only cover medical expenses. If there is any property damage, it is usually covered by collision insurance or damage liability protection coverage.
What Is The Cost Of Getting a No-Fault Insurance Cover?
The cost of getting this insurance usually varies depending on the location and personal details of the driver. It is important to remember that the requirements for these insurance vary from state to state.
| State | 6-Month Premium |
| --- | --- |
| Florida | $1,029 |
| Hawaii | $541 |
| Kansas | $738 |
| Kentucky | $949 |
| Massachusetts | $638 |
| Michigan | $1,346 |
| Minnesota | $644 |
| New Jersey | $836 |
| New York | $844 |
| North Dakota | $662 |
| Pennsylvania | $695 |
| Utah | $604 |
Thus, premiums also vary depending on your location. When calculating insurance premiums, insurance companies take into consideration the year of the vehicle, the model, and the personal characteristics of the driver, such as their past driving history as recorded by the DMV. Below, we have created a general profile and detailed the average insurance premium rates in no-fault states in the United States.
What Are The Costs Of Getting PIP Insurance in the No-Fault States?
The no-fault insurance laws in each state determine the amount of PIP coverage needed by a driver as well as the premiums that the driver should pay. Below is a list of the average minimum PIP requirements.
Here is a list of no-fault states and the average PIP premium:
| State | Average PIP Premium |
| --- | --- |
| Florida | $164 |
| Hawaii | $54 |
| Kansas | $28 |
| Kentucky | $79 |
| Massachusetts | $28 |
| Michigan | $606 |
| Minnesota | $109 |
| New Jersey | $168 |
| New York | $138 |
| North Dakota | $41 |
| Pennsylvania | $39 |
| Utah | $24 |
The state of Michigan has the highest PIP premium requirements because of its no-fault insurance policy laws. In Michigan, drivers have to get unlimited PIP coverage as well as Property Protection Insurance worth $1,000,000 (This provides coverage for cars of other drivers). These high PIP limits mean that the rates in Michigan are at least 70% higher than the national average.
If your state requires drivers to have no-fault insurance coverage and you would like to get personalized quotes from both local and national companies, click here to get customized results.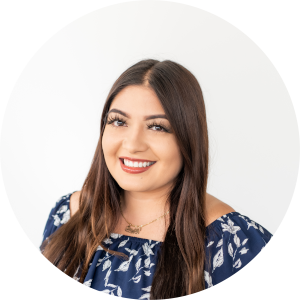 Sandra Cruz | Linkedin
Based in Newport Beach, CA, Sandra has been a licensed insurance agent in California and Texas for 5 years and is an editor and writer specializing in all types of insurance matters. Sandra is Insurance Online's authority on auto, home, and business insurance and has been featured in publications such as Forbes, Yahoo! Finance, and US World News Report.
Start Saving Now
Buy Online
Our easy-to-use tool lets you compare quotes from top providers, all at once and online.
Connect with an Agent
Whether you just prefer a friendly voice or need more information, our licensed agents are ready to help you save.
(800) 956-8611