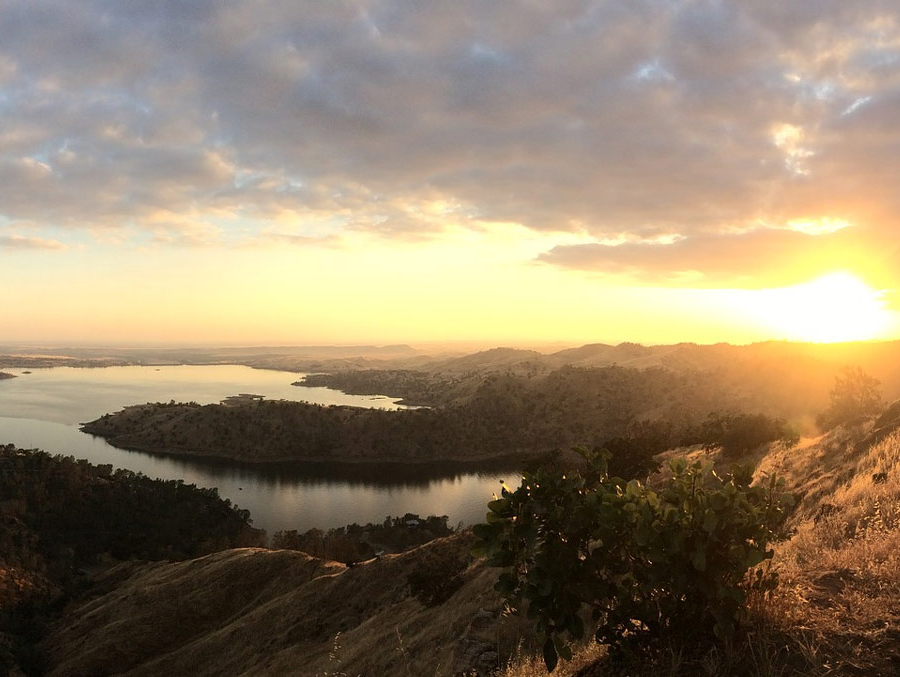 Buy Online
Our easy-to-use tool lets you compare quotes from top providers, all at once and online.
Connect with an Agent
Whether you just prefer a friendly voice or need more information, our licensed agents are ready to help you save.
(800) 956-8611









The average auto insurance rate in Fresno, CA, is $159 monthly. However, multiple factors are considered when providing drivers their particular quotes. Age, gender, driving record, and marital status are a few of the factors that Fresno car insurance companies consider when providing a quote. It is always best to compare rates from at least 5 companies in your area before deciding on a policy for you and your family.
Jump to Fresno car insurance rates by:
How Much Does Fresno Car Insurance Cost On Average?
The overall average car insurance rates in Fresno differ significantly for every driver. Fresno drivers pay $1,876 yearly for car insurance, which is close to California's statewide average annual cost of $1,859 and the nation's average annual cost of $1,524. Car insurance rates are determined in Fresno by taking into account each individual's unique coverage needs, as well as their age, driving history, and marital status. Our team at Insurance Online works around the clock to make sure affordable car insurance is accessible at the tip of your finger. Read on to learn more about Fresno car insurance rates for different driver profiles and use our free comparison engine to save on your next policy.
Fresno Car Insurance Rates by Insurer
Insurance companies in Fresno have significant differences in terms of pricing, coverage, and policies. It is best to look into multiple companies and compare rates before choosing a policy that best suits your driver profile. GEICO offers the cheapest comprehensive car insurance in Fresno. However, rates are subject to increase if you live in high-risk areas or have been in one at-fault accident in the past. If you have a clean driving record, your rate will likely below or around the average.
Fresno Auto Insurance Rates by Insurer
| Company Name | Monthly Rate | Yearly Rate |
| --- | --- | --- |
| GEICO | $103 | $1,235 |
| AAA | $130 | $1,562 |
| Mercury | $116 | $1,388 |
| Infinity | $147 | $1,774 |
| Alliance | $150 | $1,803 |
Fresno Car Insurance Premiums by Age
Age impacts insurance rates in Fresno because it is one basis insurance companies look into when judging one's ability to drive and their risk of filing a claim. The age group that gets the best car insurance rates are drivers in their 60s. Teenagers in Fresno, CA pay the most for car insurance but will be entitled to a significant decrease on their 20th and 25th birthday.
Fresno Auto Insurance Premiums by AGE
| AGE GROUP | Monthly Rate | Annual Rate |
| --- | --- | --- |
| Below 20 | $584 | $7,006 |
| 20s | $232 | $2,779 |
| 30s | $151 | $1,816 |
| 40s | $146 | $1,756 |
| 50s | $139 | $1,667 |
| 60s | $138 | $1,655 |
| 70s | $159 | $1,913 |
Fresno Car Insurance Rates By Marital Status
Marital status is taken into account insurers for determining car insurance rates in Fresno, CA. Single drivers are likely to pay more than married drivers. Insurers consider married couples more financially stable in contrast to other marital status groups. Also, married drivers are expected to be more responsible and safer on the road. On the other hand, widowed drivers in Fresno pay less than single drivers. Overall, married drivers in Fresno pay $81 less annually for car insurance than all other drivers.
Gender is another factor insurers consider in Fresno. Female drivers pay $3 more than male drivers.
Fresno Car Insurance Rates by Marital Status
| Marital Status | Monthly Rate | Yearly Rate |
| --- | --- | --- |
| Female | $158 | $1,896 |
| Male | $155 | $1,860 |
| Single | $159 | $1,796 |
| Married | $149 | $1,788 |
| Divorced | $155 | $1,866 |
| Widowed | $151 | $1,818 |
Fresno Car Insurance Rates by Driving History
High-risk drivers are not ideal clients for car insurance companies in Fresno. A driver's behavior behind the wheel, past violation records, speeding tickets, and at-fault accidents are all accounted for when calculating a car insurance quotes. Insurance companies have the right to reject high-risk drivers, however, some will insure them at an additional cost. If you're classified as a high-risk driver, contact us to learn how you can remove yourself from this bracket overtime and save more on your next policy.
If Fresno drivers are found guilty driving recklessly, their annual insurance car insurance premiums will increase significantly. An increase of $3,140 annually will be added. As for DUI violators in Fresno, a $3,046 increase will render while speeding tickets lead to an additional cost of $759 annually.
Fresno Auto Insurance Rates After Accident Or Violation
| Violation | Monthly Rate | Annual Rate |
| --- | --- | --- |
| DWI/DUI | $410 | $4,922 |
| Reckless Driving | $418 | $5,017 |
| At-Fault Accident with < $1000 Damages | $156 | $1,874 |
| At-Fault Accident with > $2000 Damages | $272 | $3,262 |
| Speeding Ticket with 16-20mph Over Speed Limit | $220 | $2,636 |
Fresno Car Insurance Rates by Credit Score
Your credit score can impact your insurance rates in other states, but not California. If you start with a low credit score between 300 to 579, then move up to a score of 800 to 850, you are still not entitled to a decrease in your car insurance rates. In Fresno and throughout the state of California, credit score is no longer an applicable factor insurers are allowed to use because it is viewed as discriminatory by California lawmakers.
Fresno Auto Insurance Premiums by Credit Tier
| Credit Level | Monthly Rate | Annual Rate |
| --- | --- | --- |
| Very Poor | $155 | $1,866 |
| Fair | $155 | $1,866 |
| Good | $155 | $1,866 |
| Very Good | $155 | $1,866 |
| Exceptional | $155 | $1,866 |
Other Factors That Influence Auto Insurance Rates In Fresno, CA
A driver's age, marital status, driving history, gender, and credit tier are typical factors that impact car insurance rates. However, there are other factors Fresno car insurance companies consider when giving you your specific quote.
Your location is also accounted for when determining your auto insurance rates. If you live in high-risk areas in Fresno prone to accidents, theft, crime, and uninsured motorists, then it is likely for your insurance rates to increase.
Areas of different ZIP codes have different insurance quotes. Every ZIP code has specific risk factors; thus, prices vary. In Fresno, high-risk ZIP codes areas pay 19% ($244) more compared to lower-risk regions.
Fresno Car Insurance Rates by ZIP Code
| Fresno ZIP Codes with Expensive Rates | Fresno ZIP Code with Cheaper Rates |
| --- | --- |
| 93750 | 93720 |
| 93720 | 93711 |
| 93784 | 93730 |
| 93701 | 93710 |
| 93702 | 93722 |
Lastly, weather conditions in Fresno are also considered a risk. Wet roads, loose brakes, low visibility, and other succeeding factors can cause accidents due to inclement weather. Fresno, CA experiences 44 days of rainfall a year. An average of 710,000 weather-related accidents occur around California every year. Not to mention the occasional earthquakes and wildfires. Hence, weather and driving conditions and are crucial factors considered by car insurance companies in Fresno.
Fresno, CA Car Insurance FAQs
I was in a not-at-fault accident in Fresno and I was uninsured during the accident, what actions should I consider?
Typically, you must understand that insurance follows the car but not the driver. Thus, if your vehicle is uninsured, it will depend on the agreement between you and the at-fault driver.
Is it possible to gain a $0 deductible in Fresno, CA?
There are specific companies in Fresno that offer zero deductible. Contact our team at Insurance Online for a free quote review to find out which companies offer zero deductible car insurance policies in your ZIP code.
What do I need to do if I can't afford to pay for my vehicle's deductible?
If you were at-fault and caused damage to your vehicle but not on another vehicle or public property, you do not need to file a claim. If you are looking to file a claim where you were not at fault, you can call your insurer and describe your situation. To avoid situations like this, choose a car insurance policy with a low deductible.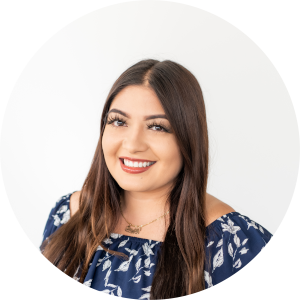 Sandra Cruz | Linkedin
Based in Newport Beach, CA, Sandra has been a licensed insurance agent in California and Texas for 5 years and is an editor and writer specializing in all types of insurance matters. Sandra is Insurance Online's authority on auto, home, and business insurance and has been featured in publications such as Forbes, Yahoo! Finance, and US World News Report.