Compare Auto Rates from Top Rated Carriers
Google.com
(4.9 out of 5 stars)
Facebook.com
(4.9 out of 5 stars)









All You Need to Know About Full Coverage Car Insurance Policies
What Is Full Coverage Car Insurance?
You may have heard your insurance broker mention full coverage insurance but do you actually know what it means? The definition and meaning of this insurance coverage can vary depending on the person offering the explanation. This is why we created this write-up to clear the air on the actual meaning of full coverage auto insurance. Read on so that you can make a well informed decision when shopping for auto insurance.
What Does Full Coverage Auto Insurance Entail?
When it comes to auto insurance there is no such thing as full coverage. When researching car insurance you may have come across the terms "full coverage" and "liability" being used to classify two types of car insurance policies.
In reality the term "full coverage" used in auto insurance is used to refer to insurance coverage that comes with comprehensive coverage and collision coverage.
The term full coverage can be confusing to many people because it does not describe a pre-determined and specific set of features on a policy. It is a very general term that means different things to different people. If you tell your insurance broker or agent that you want full coverage, there is a high probability that they will ask you what exactly you want covered.
What Does Full Coverage Mean In Auto Insurance?
Basically, a full coverage auto insurance policy describes collision coverage and comprehensive coverage. These types of coverage protect your car if it gets totaled after you pay the requisite deductible.
If you have a high deductible you are less likely to file a claim with your carrier. Collision coverage and comprehensive coverage are typically purchased together but they can be separated. Once separated, they usually cover different things.
If you ask your insurance agent for a full auto insurance policy, it typically means that you are at least covered for the following :
Collision coverage
Comprehensive coverage
The minimum coverage needed in the state (This will include the minimum liability coverage required in the state as well as all other pertinent insurance requirements)
It is important that you understand that other types of coverage are optional. Therefore, when asking for "full coverage" do not assume that your policy will include coverage for everything else you desire.
What Isn't Covered Under A Full Coverage Auto Insurance Policy?
Since there are no specific benefits under a full coverage policy. You may not get all the benefits that are associated with a normal insurance plan. Some of the coverage that may not be available includes:
Reimbursement for a Rental Car
Uninsured Motorist Coverage (Unless it is a legal requirement in your state)
Optional Death Benefit (This coverage is only available in some states)
PIP Coverage or Medical Coverage (Unless it is a legal requirement in your state)
Equipment and Custom Parts Coverage (This cover is only offered by certain insurance carriers and the premiums to be paid also vary depending on the insurer)
Towing/Roadside Assistance and Labor Coverage
If you want full coverage, it is important that you let your insurance agent know what you want and don't want to be included in your coverage. For example, if you assume that your policy will cover for towing charges you may be in for a surprise when you are forced to pay out of pocket when you need roadside assistance when you get a flat tire.
Though in car insurance there is no definite definition for the term "full coverage" the answers given in the FAQ section below assume that full coverage insurance encompasses collision coverage and comprehensive coverage.
FAQs on Full Coverage Car Insurance
1. Do I Need To Get Full Coverage On a Financed Car?
In most cases banks and other lending institutions require a person to insure the car while they are still servicing the loan. In many cases, you will need to acquire full coverage for the time that you are servicing a car loan.
2. Can I Get Full Coverage For a Car With a Salvaged Title?
You can still get full coverage for a car with a salvaged title. Some insurance companies may refuse to insure such a vehicle but there are others that will agree so it is best that you consult your insurance company. Remember that companies that agree to offer this insurance on a salvaged car will most likely charge higher rates. The cash value of the vehicle will be much lower since it has already been totaled in the past.
3. What is the Difference between "Liability" and "Full Coverage"?
Liability insurance coverage is a type of third-party auto insurance that pays for any damage and injuries that you cause to another driver or any passengers they are carrying and their vehicle. Full coverage insurance will at the very least include comprehensive coverage and collision coverage.
4. How Much Does Full Coverage Car Insurance Cost?
The cost of full coverage auto insurance usually depends on several factors such as your location, the type of vehicle, mileage and the year of the car. If you are seeking this type of insurance it is advisable that you shop around for policy offers from different insurance carriers to get the best and lowest rates.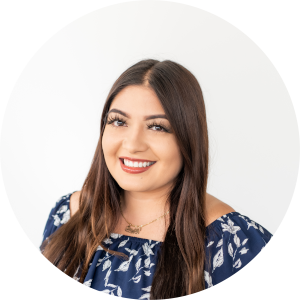 Sandra Cruz | Linkedin
Based in Newport Beach, CA, Sandra has been a licensed insurance agent in California and Texas for 5 years and is an editor and writer specializing in all types of insurance matters. Sandra is Insurance Online's authority on auto, home, and business insurance and has been featured in publications such as Forbes, Yahoo! Finance, and US World News Report.
Start Saving Now
Buy Online
Our easy-to-use tool lets you compare quotes from top providers, all at once and online.
Connect with an Agent
Whether you just prefer a friendly voice or need more information, our licensed agents are ready to help you save.
(800) 956-8611