Home
Quote
Compare rates from the top rated carriers in less than 3 minutes.
home









Buying a house is more than just an investment.
Buying a house is more than just an investment – it's a home. It's the place you live, you relax, and you spend some of your most important moments. But buying a new home can be an intimidating process – especially when it comes to money. Make sure you protect your new place with home insurance.
California Home Insurance
Your home is most likely your most valuable asset. Homeowner's insurance helps protect that asset, as well as everything inside of it. Most home insurance policies cover much more than just repairs or replacement of your house. Typical home insurance policies include the following areas:
Your home and repairs to it and attached structures, such as decks or garages.
Other structures on your property, such as sheds, fences, or even guesthouses.
You and your family
Any guests on your property
Your personal property, including clothing, furniture, or electronics, should they suffer damage in an accident.
Living expenses from displacement from an accident or another event, including housing and food.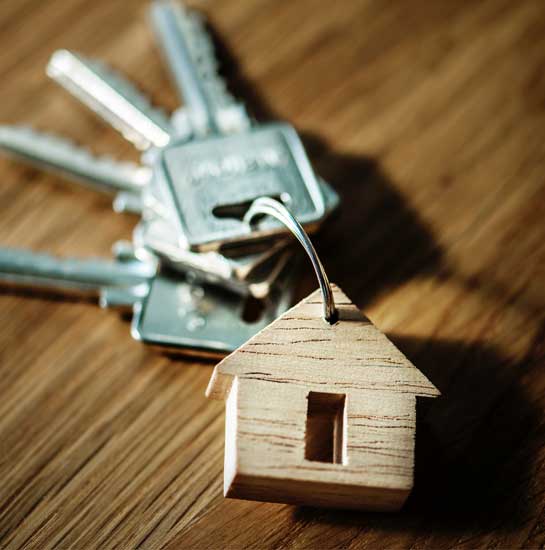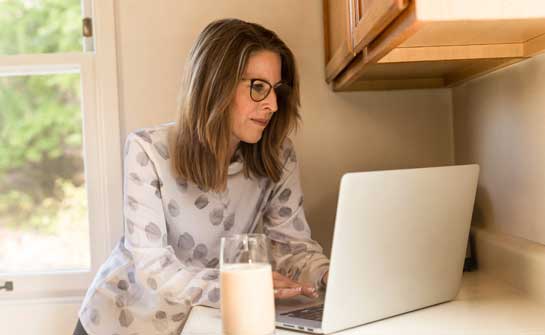 Home Insurance May Be Required
In many cases, having home insurance is also a requirement. This is especially true when it comes to mortgages. According to the Insurance Information Institute, many banks or other mortgage lenders stipulate that those who they provide mortgages to must obtain a home insurance policy. Often, they will require proof before funding or re-financing your mortgage. After all, your home is their investment too. In fact, according to the Consumer Financial Protection Bureau, if you cannot provide proof of homeowners insurance to your lender, they are allowed by law to purchase a policy for the property and charge you the cost.
Earthquake Insurance
If you purchase a home insurance policy in California, the company from which you purchased the policy is required by state law to offer you earthquake insurance as well. Most Californians live within 30 miles of an active fault zone. Because of this, the threat from earthquakes is very real for all homeowners. In fact, according to data from the US Geological Service, in both the Greater Los Angeles and Bay Areas, the chances of an earthquake occurring in the next 30 years is 100 percent. So, if you are purchasing a new home insurance policy, consider earthquake insurance too, as earthquakes, like floods, are not covered under typical home insurance policies.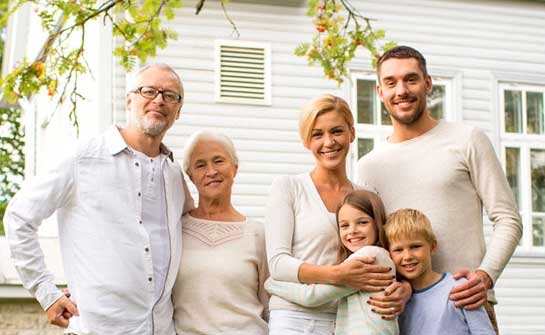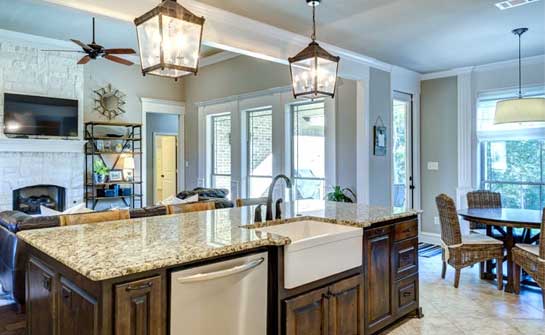 FAIR Plan
For those living in high-risk fire zones, such as the foothills of Southern California, the California FAIR Plan may offer some assistance should you find it difficult to obtain home insurance. It is a private, high-risk pool designed to offer basic home and property insurance to those who have been unable to get insurance through no fault of their own. These policies tend to be on the expensive end, so - as FAIR Plan advises itself - before you consider their policy you exhaust all other searches.
Things to Consider When Selecting a Home Insurance Plan
There are many considerations you must take when determining how much coverage you need for your home. The two most important factors, however, are your deductible and the maximum limit any payouts from your policy.
Deductibles
One of the most important factors to consider when selecting a home insurance policy is the deductible. A deductible is an amount you will be required to pay out of pocket before your insurance policy kicks in and covers the remaining costs. The higher the deductible, the lower your monthly rate is likely to be – but do not opt for a higher deductible if you do not think you can cover it in the event of a claim.
Insurance Limits
Another important factor to keep in mind when selecting a home insurance policy is the limits of the plan's coverage. The limit of a plan's coverage refers to the maximum amount a policy will pay out after a claim on a covered loss. For this reason, pay especially close attention when choosing a policy, and be sure to consider the costs associated with rebuilding your home in the event it is destroyed, as well as the costs of replacing furniture or other belongs, should they be destroyed.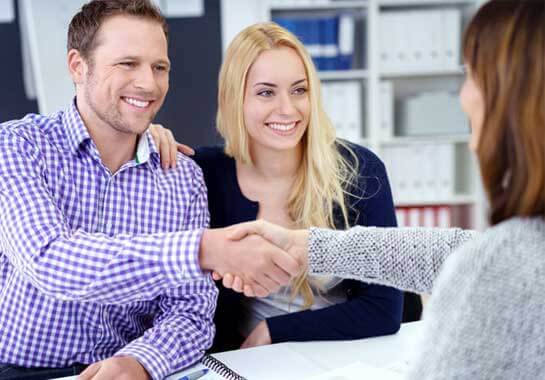 Why Choose Insurance Online for Home Insurance?
At Insurance Online, we are more than just an insurance company. Most of our clients have been with us for many, many years. Our kids go to school together. Our pets run around together.
Insurance Online is not merely a collection of retail locations. Our sales agents are California residents – and members of your community. When we offer policies to our customers, we do so knowing that they are our fellow Californians, our neighbors, and our friends. We make it a top priority to improve our customer's lives, while also taking care of this beautiful community we share.
Just like you. We love the simplicities of everyday life. It's impossible not to enjoy the surrounding beauty we have. We're lucky to live here. So, it's important to take care of each other and positively impact our community.
We know that in today's fast-paced and hectic world that looking for insurance isn't something that you can necessarily do from 9 to 5. That's why we pride ourselves on being available to our customers at any time – day or night. And by anytime, we mean any time. Whether it is 3 am or 3 pm, our customers can compare hundreds of quotes from a wide array of insurance providers – and not just the big providers.
At Insurance Online, we don't just pride ourselves on offering our customers hundreds of great quotes on their auto insurance. We also ensure that we totally protect our customer's privacy. With the most advanced security system, Insurance Online keeps your personal information secure. We take every precaution to make sure your data is safe in every way.
Start Your Search Now!
So, what are you waiting for? If you need home insurance, experience what thousands of fellow Californians have known for years - that Insurance Online is your one-stop shop for your insurance needs!
What Our Customers Are Saying
But don't take it from us, check out what some of our satisfied customers have to say!
Read Reviews