Compare Auto Rates from Top Rated Carriers
Google.com
(4.9 out of 5 stars)
Facebook.com
(4.9 out of 5 stars)









Comprehensive Car Insurance Explained
What is Comprehensive Insurance?
In a nutshell, comprehensive car insurance covers you in the case of damage or loss of your vehicle due to an unexpected event such as a natural disaster, fire, theft, etc.
Contact Insurance Online for an instant comprehensive care insurance comparison.
There are all sorts of terms and conditions that apply to the coverage, as well as limits and restrictions that can make a comprehensive policy challenging to understand. To find out more about how comprehensive insurance works and what incidents you are covered for keep on reading.
Collision and Comprehensive Car Insurance
Collision and comprehensive insurance often come as a package deal as part of one policy. The package deal is because comprehensive insurance is intended to cover all incidents and events other than collisions. These events may include but are not limited to the following:
Theft of your vehicle, its contents , and parts of the vehicle.
Damage caused by weather-related events such as hail, lightning, a branch falling on your vehicle, or a run-in with an animal.
If a fire causes damage or loss of your vehicle.
Comprehensive insurance is designed to cover every other unexpected event that results in damage or loss to your vehicle. It is referred to as "Other Than Collision" coverage by the insurance industry in Virginia.
You might want to consider comprehensive car insurance if:
You live in a high-crime neighborhood where the likelihood of theft is or if you park your vehicle on the street.
If you live in an area that experiences extreme adverse weather conditions.
If an incident occurred in the past where you paid for a non-collision event because you lacked comprehensive insurance.
You want to avoid out-of-pocket expenses when an unexpected incident occurs.
Comprehensive Car Insurance FAQs
Is comprehensive insurance a requirement?
Comprehensive car insurance is not required by law. However, if you are financing a vehicle you are required to have comprehensive and collision insurance before financing the vehicle.
Will comprehensive insurance cover a hit & run?
A hit and run is considered to be a collision and is not covered by comprehensive insurance. Either the collision portion of your insurance or uninsured motorist insurance will provide coverage if a driver hits your car and flees from the scene of the accident.
Will comprehensive insurance provide coverage for a rental car?
Comprehensive insurance will not pay for rental cars while you are unable to drive your vehicle due to damage or loss.
Will comprehensive car insurance cover damage to glass?
Comprehensive insurance will cover damage to your windshield or other windows under certain circumstances other than a collision. For example, if a bird flew into your window or hail cracked the windshield.
Read the fine print on your policy carefully to understand under what circumstances glass damage will be covered.
Will comprehensive insurance cover damage resulting from a flood?
A flood is considered to be a natural disaster and therefore should be covered by comprehensive insurance.
Will comprehensive insurance cover hail damage?
Any severe destructive weather incidents that damage your vehicle will be covered and this includes hail, lightning, hurricanes, extreme winds, etc.
Is full coverage the same as comprehensive insurance?
It's quite common to be confused by both terms. However, they are not the same and full coverage is inclusive of collision and comprehensive insurance.
Is comprehensive insurance necessary for an older car?
Even though a vehicle's value depreciates over time, it does not mean that the cost of parts and repairs will decrease in the same way. A non-collision incident that results in either damage or loss of the vehicle can often require significant repairs or replacement that can be extremely costly.
Unless the value of your vehicle has depreciated to the effect that a replacement would be less expensive than repairs, comprehensive insurance would be recommended for an older car.
What does comprehensive insurance cost?
Several different factors will affect the cost of comprehensive car insurance such as the insurance provider, age of the vehicle, make and model, and your location.
The experts at Insurance Online take pride in providing this well-researched and accurate information to their client's.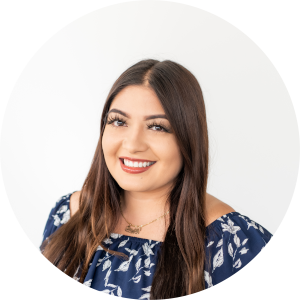 Sandra Cruz | Linkedin
Based in Newport Beach, CA, Sandra has been a licensed insurance agent in California and Texas for 5 years and is an editor and writer specializing in all types of insurance matters. Sandra is Insurance Online's authority on auto, home, and business insurance and has been featured in publications such as Forbes, Yahoo! Finance, and US World News Report.
Start Saving Now
Buy Online
Our easy-to-use tool lets you compare quotes from top providers, all at once and online.
Connect with an Agent
Whether you just prefer a friendly voice or need more information, our licensed agents are ready to help you save.
(800) 956-8611