Compare Auto
Rates from
Top Rated Carriers
Google.com
(4.9 out of 5 stars)
Facebook.com
(4.9 out of 5 stars)









State Farm Insurance Review 2021
State Farm is the largest car insurance company in the United States that brings personalized experiences to its clients. Apart from its comprehensive auto insurance services, State Farm offers various insurance policy add-ons and financial assistance. State Farm is an excellent option for those who want a trusted insurance provider that offers competitive pricing and an array of insurance products that fit unique driver profiles.

State Farm reviews and ratings
Customer satisfaction ratings are average.
Gets fewer complaints to state regulators regarding home and auto insurance than other companies relative to its size.
Offers rideshare insurance in most states.
Get a Quote Online
State Farm Auto Insurance Rating
4.5
State Farm is rated 4.5-stars due to its over-all performance in delivering personalized car insurance services in the US. We calculated State Farm's rating by assessing its policy rates, financial stability, the array of discounts, and complaint data from the National Association of Insurance Commissioners. Upon auditing these factors, we recognized State Farm as one of the country's reputable auto insurance companies.
State Farm Car Insurance Coverages and Features
| State Farm Auto Coverage Options | Description |
| --- | --- |
| Rideshare Insurance Offer | This feature from State Farm is intended for Rideshare drivers, such as Uber and Lyft. This policy from State Farm covers both personal and ridesharing coverage. However, this coverage is only available for specific states. |
| Rental Car and Travel Cost Coverage | This policy is unique from State Farm. It entitles the driver to be compensated with the rental car's cost while your vehicle is under repair due to collision. Additionally, if, in any case, your vehicle gets wrecked somewhere 51 miles and up away from home or your destination, State Farm will cover the food, lodging, and transport expense. However, it requires a collision coverage to enjoy this benefit. |
| Drive Safely and Save More Program | Signing up for this program will entitle the driver to a maximum of 50% discount if he/she is recognized as a safe driver. This program tracks your driving behavior and assesses your discount according to your mileage and obedience to safe driving measures. |
| Steer Clear Driver Completion Discount | Steer Clear Driver is a training refresher course that can be acquired online, State Farm's mobile application, or through the assistance of an agent. This program will reward drivers below 25 years of age, substantial savings on their premiums upon completion. |
State Farm Car Insurance Discounts
Safety Course Completion Bonus
Accident-Free Perks
Away For School Discount
Good Driver Perks
Approved Driver Education Course Completion Discount
Safety Car Device Installation Discount
Good Student Perks
Car Safety Device Installation Discount
Passive-Restraint Perks
Multi-Policy Discount
Multi-Vehicle Coverage Bonus
Anti-Theft Installation Discount
State Farm Homeowner's Insurance
State Farm homeowner's insurance protects your valuable hobby equipment, keepsakes, and essential home and garden equipment. Additionally, they have coverage for different kinds of threats that may cause damage to your property and valuable items such as natural disasters (lightning, wind, hale, plumbing freezing, ice, snow, or sleet), theft, and damages due to faulty sewage systems, electrical issues, and others. However, damages caused by earthquakes, floods, mudslides, and others are not covered by their policies.
*State Farm's client assistance is available 24-hours a day, seven days a week via agent or online.
State Farm Life Insurance Policy
State Farm's life insurance coverage starts at $100,000 annually. The policy coverage depends on your age, and it covers up until the age of 95. Policies are available at 10, 20, and 30 years coverage. State Farm has a whole life, universal life, and variable life policies, which is all under permanent insurance.
State Farm Life Insurance Coverage
| State Farm Life Coverage Options | Description |
| --- | --- |
| State Farm's Instant Answer Term Life | This $50,000 coverage is intended for 16 to 50 years of age clients. State Farm does not require a medical examination but instead just a basic health questionnaire provided by the company. |
| State Farm's Return of Premium Term Life | This policy starts at $100,000 premiums available in 20 to 30-year terms. However, this option offers renewal for more extended coverage at an additional cost. On the brighter note, if your premiums are paid promptly and outlived your term, it is guaranteed that you will get your money back. |
State Farm Customer Satisfaction Assessments
State Farm is considered one of the most trusted insurance company providers in the country. It garnered low customer complaints from the National Association of Insurance Commissioners relative to its size for the car, life, and home insurance.
State Farm's total rating in the US is above average with significant consideration to the range it covers across the nation. Here is a comprehensive study from the 2019 J.D. Power Study:
| Assessment Category | State Farm's Customer Satisfaction Rating |
| --- | --- |
| Auto Insurance Policy Claim Satisfaction | Above Average |
| Auto Insurance Shopping Satisfaction | Above Average |
| Home Insurance Policy Satisfaction | Good |
| Property Insurance Claims Satisfaction | Average |
| Life Insurance Coverage | Very Good |
State Farm's Digital Platforms
| Digital Platform | Description |
| --- | --- |
| State Farm's Website | State Farm's website is a smart user-friendly website that stores essential and useful data about its policies. Also, State Farm's website allows visitors to get a quote, buy a policy, and look for a nearby agent. |
| Pocket Agent Application | This mobile app is a convenient platform that lets you pay bills online, view your policy card, file a claim, and locate nearby ATM. |
| The Steer Clear and Drive Safe & Save Application | This application tracks driving behavior and act as guides for safety driving. These apps record and assess your attitude behind the wheel that may lead to a lot of savings and discounts on your premium. |
State Farm's Other Insurance Services
Condominium Insurance
Renter's Insurance
Farm and Ranch Insurance
Identity Theft Insurance
Boat Insurance
Off-Road Auto Insurance
Manufactured Residence Insurance
Business Insurance
Commercial Auto Insurance
Umbrella Insurance
State Farm Client Satisfaction Pros and Cons
| PROS | CONS |
| --- | --- |
| State Farm has a wide array of discounts and coverage options to choose from. | Vehicle insurance policy is above average in contrast to its other services. |
| State Farm offers comprehensive auto rental coverage | |
| State Farm garnered an excellent rating from satisfied customers. | |
Insurance Online Car Insurance Rating and Review Methodology
We commend every insurance company that extends value to customer-first features and operations. The rating we disclose is assessed through weighted averages and scores from several categories: financial stability, customer complaints and satisfaction, transparency of their digital platforms, and competitive pricing.
Moreover, we conduct customer satisfaction surveys to provide fair and dependable reviews and ratings comprehensively. However, it is best to compare several insurance companies to account for your judgment and needs.
*Insurance Online is not compensated with our ratings and reviews by any insurance companies.
Insurance Online Complaints Methodology
We examine the complaints from state insurance regulators reported to the National Association of Insurance Commissioners (NAIC) between 2017-2019. NAIC extensively calculates the complaint index yearly following each subsidiary to measure the total share of complaints in ratio to the company size.
State Farm Insurance FAQs
If I register to State Farm's Drive Safe and Safe program, am I guaranteed to get a discount?
It depends on your driving behavior recorded by the application. If given the amount of time that you have been driving safely without violations and abiding with driving safety protocols, then it is likely for you to acquire savings on your premiums.
How can I access the discounts I earned with State Farm?
You can easily access these data by logging in to your State farm online account. The information provided regarding your discounts is updated every six months.
How can I make my property inventory for my homeowner's insurance policy with State Farm?
State Farm's website provided a section so you can easily plug in your list of valuables. You can navigate their website and search for Home Inventory ; there you can do your inventory.
Does State Farm allow policy purchases online?
Yes. State Farm provides the option of buying your policies online via its website and mobile app. After getting a quote, you have 30 days to purchase the selected policy.
Is it necessary to have an email address when purchasing a policy with State Farm?
Yes. You must have an email address so you can get notified easily and check updates online.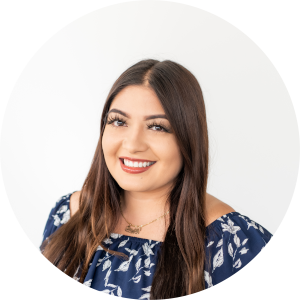 Sandra Cruz | Linkedin
Based in Newport Beach, CA, Sandra has been a licensed insurance agent in California and Texas for 5 years and is an editor and writer specializing in all types of insurance matters. Sandra is Insurance Online's authority on auto, home, and business insurance and has been featured in publications such as Forbes, Yahoo! Finance, and US World News Report.