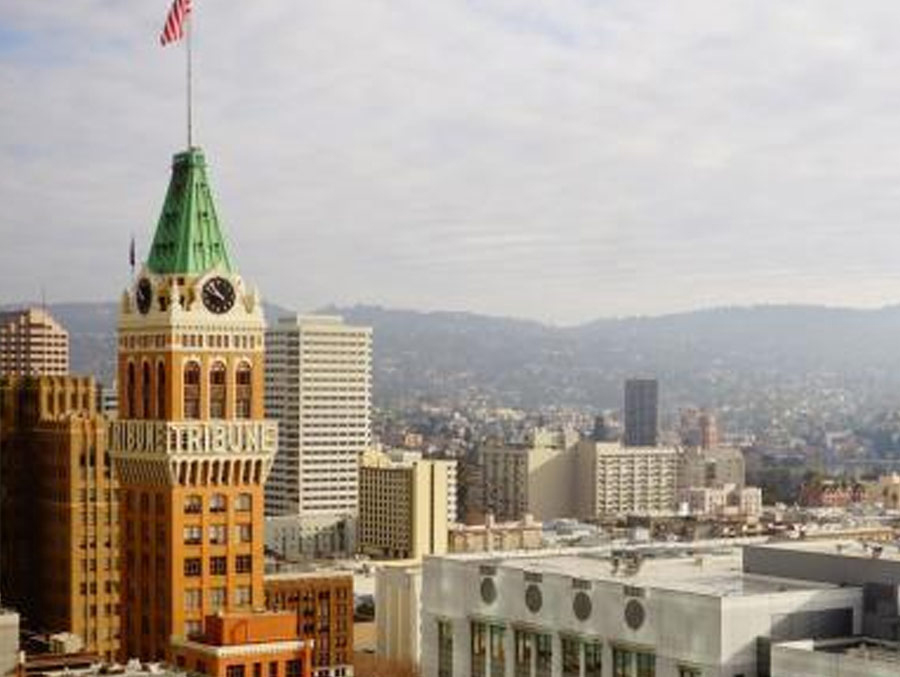 Oakland, CA Car Insurance
Buy Online
Our easy-to-use tool lets you compare quotes from top providers, all at once and online.
Connect with an Agent
Whether you just prefer a friendly voice or need more information, our licensed agents are ready to help you save.
(800) 956-8611









Oakland, CA car insurance costs an average of $185 per month. However, there are several factors that influence your individual rates as a driver such as your age, location, marital status, and driving history. Read our Oakland car insurance guide to learn how to save on your next policy and try Insurance Online's free quote comparison engine to compare rates instantly from the best cheap car insurance companies in Oakland.
Jump to Oakland car insurance rates by:
How Much Does Car Insurance Cost In Oakland?
The car insurance rates for drivers in Oakland differ significantly for every driver profile. Oakland drivers pay $2,155 anuualy for car insurance on average, which is considerably higher than California's statewide average annual of $1,825 and the nations average annual of $1,522.
Oakland Car Insurance Rates by Insurer
Car insurance companies in Oakland, CA vary in terms of quotes, coverages, and policies. It is best to shop around and compare rates and providers before choosing a policy that best suits your driver profile. GEICO offers the cheapest comprehensive car insurance in Oakland. However, rates are subject to increase if you live in high-risk areas in Oakland or have been in one at-fault accident in the past. If you have a clean driving profile, your rate will likely stay around the average or drop even lower if you qualify for any of the applicaple discounts covered in our car insurance discounts guide.
Oakland Car Insurance Rates by Insurer
| Company Name | Monthly Rate | Yearly Rate |
| --- | --- | --- |
| GEICO | $117 | $1,411 |
| AAA | $136 | $1,632 |
| Mercury | $139 | $1,669 |
| Infinity | $186 | $2,235 |
| Allstate | $188 | $2,261 |
Oakland Car Insurance Premiums by Age Bracket
Age influences insurance rates in Oakland, CA. It is one consideration insurance companies look into when judging a driver's ability to drive and risk of filing a claim. The age group with the most affordable car insurance rates is drivers in their 60s. Drivers in their 50s also enjoy less expensive rates. However, teenagers in Oakland pay the most for car insurance, but will be entitled to a significant decrease on their 20th and 25th birthday.
Oakland Car Insurance Rates by Age
| AGE GROUP | Monthly Rate | Annual Rate |
| --- | --- | --- |
| Below 20 | $665 | $7,982 |
| 20s | $278 | $3,344 |
| 30s | $182 | $2,159 |
| 40s | $173 | $2,085 |
| 50s | $166 | $2,003 |
| 60s | $167 | $2,002 |
| 70s | $193 | $2,318 |
Oakland Auto Insurance Rates by Marital Status
Marital status also contributes to the cost of car insurance premiums in Oakland, CA. Single drivers are likely to pay more than married drivers. Insurers consider married couples more financially stable in contrast to other marital statuses. Also, those who are married are expected to be more responsible drivers and more careful on the road. Hence, married drivers pay $92 less annually for car insurance rates than other drivers in Oakland.
Gender is another factor car insurance companies consider in Oakland. Female drivers pay $6 more than male drivers.
Oakland Car Insurance Rates by Marital Status
| Marital Status | Monthly Rate | Yearly Rate |
| --- | --- | --- |
| Female | $186 | $2,232 |
| Male | $186 | $2,237 |
| Single | $178 | $2,136 |
| Married | $178 | $2,142 |
| Divorced | $186 | $2,232 |
| Widowed | $181 | $$2,179 |
Oakland Car Insurance Rates by Accident and Violation Record
A driver's behavior behind the wheel, past violation records, speeding tickets, and at-fault accidents are accounted for by insurance companies in Oakland when providing specific quotes. Some insurance companies have the right to reject high-risk drivers, and some will insure them at an additional cost.
If Oakland drivers are caught guilty driving recklessly, their yearly insurance premiums will increase significantly. An increase of $3,698 in their insurance rate annually, will be added. As for DUI violators in Oakland, a $3,553 rate hike will render while speeding tickets lead to an additonal cost of $899 annually.
Oakland Car Insurance Rates by Violation History
| Violation | Monthly Rate | Annual Rate |
| --- | --- | --- |
| DWI/DUI | $489 | $5,878 |
| Reckless Driving | $499 | $5,992 |
| At-Fault Accident < $1000 Damages | $186 | $2,235 |
| At-Fault Accident > $2000 Damages | $323 | $3,879 |
| Speeding Ticket > 16-20mph Over Speed Limit | $262 | $3,145 |
Oakland Car Insurance Rates by Credit Score
Your credit score no longer influences your car insurance rates in Oakland. If you start with a low credit tier at 300 to 579, then move up to a premium tier at 800 to 850, then you are not entitled to a decrease in your rates. In Oakland, a good credit score will not render any annual insurance savings. The reason for this is because California views calculating insurance quotes by credit tier as discriminatory and therefore insurers are no longer permitted to take this into account when determining your quote.
Oakland Car Insurance Quotes by Credit Tier
| Credit Level | Monthly Rate | Annual Rate |
| --- | --- | --- |
| Very Poor | $183 | $2,243 |
| Fair | $183 | $2,194 |
| Good | $183 | $2,194 |
| Very Good | $183 | $2,194 |
| Exceptional | $183 | $2,194 |
Other Factors That Impact Car Insurance Quotes In Oakland, CA
A driver's age, marital status, driving history, gender, and discount qualifications are typical factors that impact insurance rates in Oakland. However, there are other considerations insurance companies look into when giving you your specific quote.
A driver's location is also accounted for when calculating car insurance rates. If you live in high-risk areas in Oakland prone to accidents, theft, crime, and uninsured motor vehicle drivers, it is likely your insurance rate will be higher than average.
Neighborhoods with different ZIP codes higher or lower insurance rates according to risk calculted by insurers. Every ZIP code has unique and specific risk factors; thus, prices vary. Oakland areas that have high-risk ZIP codes pay 30% ($437) more in contrast to lower-risk regions.
Oakland Auto Insurance Rates by ZIP Code
| Oakland ZIP Codes with Expensive Rates | Oakland ZIP Code with Cheaper Rates |
| --- | --- |
| 94607 | 94618 |
| 94601 | 94611 |
| 94622 | 94610 |
| 94603 | 94602 |
| 94621 | 94619 |
Oakland Driving and Weather Conditions
Lastly, weather and driving conditions in certain areas are also considered a risk. Wet roads, loose brakes, low visibility, and other succeeding factors can cause accidents due to bad weather. Oakland, CA, experiences 71 days of rainfall a year. An average of 710,000 weather-related accidents occur around California every year. Not to mention the occasional earthquakes and wildfires. Hence, weather conditions are crucial factors considered as a driving hazard in Oakland that play into your car insurance quotes. As always, do your best to compare rates between companies. You can use Insurance Online's insurance quote comparison engine for free and instantly compare rates from the top car insurance companies in your ZIP code and save money on your next Oakland car insurance policy.
Oakland, CA Car Insurance FAQs
How can I acquire a statement of no loss in Oakland, CA?
No Loss statement is only used for reinstatement of the canceled car insurance policy. No Loss statement will layout a claim that you have not been in an accident or have not incurred any damage to your insured vehicle.
Is it relevant to file a weather-related car accident claim?
If the damage is not severe, it is wiser not to file a claim. Doing so will significantly increase your insurance rate by 39%.
If the cost of the vehicle is less than the cost of its repairs for an accident in Oakland, is it possible to just pay the current market value of the car?
If you and the other party do not intend to file a claim for the accident, it is best to settle for a monetary agreement. But, if in any case that the other driver's insurance status will not shoulder the fault in the accident, he/she has the right to file a claim to your insurance company if you don't come to a resolution.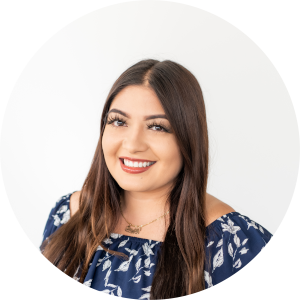 Sandra Cruz | Linkedin
Based in Newport Beach, CA, Sandra has been a licensed insurance agent in California and Texas for 5 years and is an editor and writer specializing in all types of insurance matters. Sandra is Insurance Online's authority on auto, home, and business insurance and has been featured in publications such as Forbes, Yahoo! Finance, and US World News Report.