Compare Auto
Rates from
Top Rated Carriers
Google.com
(4.9 out of 5 stars)
Facebook.com
(4.9 out of 5 stars)









MetLife Insurance Review 2021
MetLife Insurance is one of the most reputable carriers that offer extensive home and auto insurance policies. They are one of the few companies that provide dental insurance options and other additional coverages to choose from. MetLife has a network of agents across the country, providing customized policies that fit every customer profile and preference.

MetLife reviews and ratings
Customer satisfaction ratings are average.
Gets fewer complaints to state regulators regarding home and auto insurance than other companies relative to its size.
Offers rideshare insurance in most states.
Get a Quote Online
MetLife Insurance Rating
3.5
MetLife Insurance is rated 3.5-stars for itsover-all performance in delivering its car and home insurance policies. We assess MetLife's rating by meticulously calculating rates for the customized policies it provides, its financial standing in the industry, the convenience of making a claim, generosity of its discounts, and the complaint information acquired from the National Association of Insurance Commissioners. Upon scrutinizing these aspects, we recognized MetLife has average home and car insurance coverage and customer experience.
MetLife Car Insurance Coverages and Features
| MetLife Auto Coverage Options | Description |
| --- | --- |
| Deductible Bonus | For each year that do not acquire any driving violations, MetLife will reward you with a $50 bonus with the possibility of saving up to $250 deductible in case of an accident encounter. This coverage is available only in selected states, while New York drivers are demanded to pay the minimum required deductible before acquiring this benefit. |
| New Car Replacement | If you totaled your car within the first year of driving or the first 15,000 miles, the company would repair or replace your totaled vehicle with a new car. |
| Major Parts Replacement Coverage | This coverage entitles you to brand new primary car parts replacement if you have been in an accident. However, this only applies to limited states. |
| Usage-Based Insurance | MetLife has a "The My Journey" program that tracks and assesses your driving behavior by installing it in your vehicle port. You will be given up to 10% upon enrolling in this program. Additionally, if you are recognized as one of the safe drivers, you will be rewarded with 30% upon your policy's renewal. |
MetLife Car Insurance Discounts
Good Driver Bonus
Defensive Driving Course Completion Bonus
Multi-Policy Bonus
Good Student Perks
MetLife Other Auto Insurance Policies
Boat Insurance
RV Insurance
Motorcycle Insurance
MetLife Homeowners Insurance
MetLife offers standard home insurance policies with several additional perk selections. Its policies are not available in all states, and it provides limited discounts and coverages in contrast to other home insurance providers.
| MetLife Homeowners Insurance Policies | Description |
| --- | --- |
| Replacement Cost Coverage | MetLife will cover the essential expenses needed to rebuild a damaged home regardless of the house's insurance coverage cost. |
| Content Replacement Coverage | MetLife will replace personal valuables without accounting for the depreciated value of the item. However, this policy is only offered in selected states. |
MetLife Home Insurance Discounts and Perks
Affiliation Membership Bonus (Alumni Associations or Professional Memberships)
Fire and Theft Device Installation Bonus
Home and Auto Insurance Acquisition with MetLife Discount
MetLife Other Home Insurance Coverage
Homeowners Insurance
Condominium Insurance
Renters Insurance
Landlord Insurance
MetLife Life Insurance Policy
MetLife offers life insurance limited to a workplace environment. Its permanent and term insurance was transferred to another company (Brighthouse Financial) last 2017.
MetLife Customer Satisfaction Assessments
MetLife is considered a competitive insurance company that provides limited coverage among its clients. It garnered an average complaint rate from the National Association of Insurance Commissioners relative to its size for the car, life, and home insurance policies.
MetLife's overall rating in the US is average, with substantial consideration of its range across the nation. Here is a comprehensive study from the 2019 J.D. Power Study:
| Assessment Category | MetLife's Customer Satisfaction Rating |
| --- | --- |
| Auto Insurance Policy Claim Satisfaction | Above Average Rate |
| Auto Insurance Shopping Satisfaction | Above Average Rate |
| Home Insurance Policy Satisfaction | Fair Rate |
| Property Insurance Claims Satisfaction | Above Average Rate |
MetLife's Digital Information
| Digital Platform | Description |
| --- | --- |
| MetLife's Website | MetLife's website features a question and answer tab which addresses their client's specific concerns about its policies. Also, they post content that helps its client handle financial issues accordingly and learn about holistic wellness. |
| MetLife's Mobile Application | MetLife structured a user-friendly application that extends convenience in bills payment, filing a claim and access policy documents. |
| My Journey Application | This app helps drivers record driving behavior and practice safe driving measures. It scores the driver's attitude behind the wheel by tracking speed, hard brakes, and phone usage while driving. |
| MetLife Infinity Application | This app is a social platform that allows their clients to post photos and videos to share with family and friends. |
MetLife Client Satisfaction Pros and Cons
| PROS | CONS |
| --- | --- |
| MetLife has a broad network of agents across the country. | Low customer satisfaction ratings compared to other companies. |
| MetLife has dental coverage available for its clients. | |
Insurance Online Car Insurance Rating and Review Methodology
We commend every insurance company that extends value to customer-first features and operations. The rating we disclose is assessed through weighted averages and scores from several categories: financial stability, customer complaints and satisfaction, transparency of their digital platforms, and competitive pricing.
Moreover, we conduct customer satisfaction surveys to extensively provide reviews and ratings that are dependable and fair. However, it is best to compare several insurance companies to account for your own judgment and needs.
*Insurance Online is not compensated with our ratings and reviews by any insurance companies.
Insurance Online Complaints Methodology
We examine the complaints from state insurance regulators reported to the National Association of Insurance Commissioners (NAIC) between 2016-2018. NAIC extensively calculates the complaint index yearly following each subsidiary to measure the company size's total share of complaints in ratio.
MetLife Insurance FAQs
How do I know the number of years I need to acquire car insurance coverage with MetLife?
The state requires drivers to purchase insurance policies as part of the statewide regulation. As long as you are driving, it is vital to buy insurance coverage.
How can I acquire affordable auto insurance from MetLife?
It typically depends on your unique driver profile and how you purchased the policy. If you pay it in full upfront, MetLife provides discounts. Also, if you have a multi-policy bundle, you are entitled to a discount.
How does MetLife pay the claim in cases of death of the client?
The tax-free claim is given to the beneficiary enlisted by the client.
What is MetLife's coverage on liability protection?
MetLife will pay for the damages you caused to someone else's property or vehicle and physical impairments.
I totaled a rental car under MetLife's policy. What coverage am I entitled to?
If you purchased a rental car coverage from MetLife, the cost of rental income during repairs, claim handling expenses, market value decrease, and other related expenses will be covered by MetLife.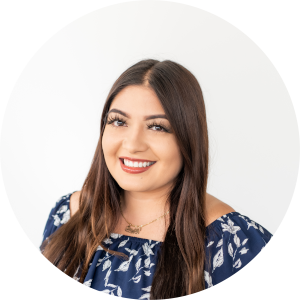 Sandra Cruz | Linkedin
Based in Newport Beach, CA, Sandra has been a licensed insurance agent in California and Texas for 5 years and is an editor and writer specializing in all types of insurance matters. Sandra is Insurance Online's authority on auto, home, and business insurance and has been featured in publications such as Forbes, Yahoo! Finance, and US World News Report.