Auto Club (AAA) vs Allstate Car Insurance
Buy Online
Our easy-to-use tool lets you compare quotes from top providers, all at once and online.
Connect with an Agent
Whether you just prefer a friendly voice or need more information, our licensed agents are ready to help you save.
(800) 956-8611









AAA vs Allstate: Which Car Insurance Company Is The Right Choice For You?
Finding the best insurance carrier for your car insurance policy is always easier said than done. Your individual situation is unique and your rate is dependent upon variables such as your location, age, driving history, and eligibility for applicable discounts. Two of the most well-established companies in the auto insurance industry - Auto Club (AAA) and Allstate are both great options for your car insurance. These companies are often compared to each other across the United States as they both offer competitive insurance rates for drivers. To make sure the process easier, we've compiled the average rates for both Auto Club (AAA) and Allstate. These rates take everything into account, including factors such as driving infractions, age, and credit history. Here's a detailed look at the rates for car insurance policies. For more information, read our comprehensive reviews of AAA and Allstate.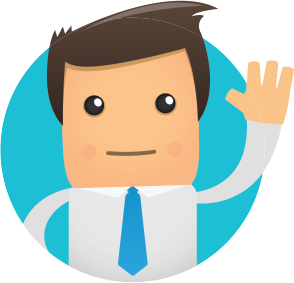 Compare Rates From Top Rated Carriers in As Little as 2 Minutes
Tell us about yourself, your driving experience and your needs.
Our technology compares rates across the nation's top carriers.
Choose your quote and secure your new rate in an instant.
Compare Rates
Auto Club (AAA) vs. Allstate: Insurance Rate Comparison
Auto Club (AAA) vs. Allstate: Comparing Rates by Credit Score
A person with a low credit score, specifically 580 or lower, should take a look at Allstate. If you have an excellent credit score (i.e., 800+), then the better option would be AAA.
Credit Score Insurance Rate Comparison: Auto Club (AAA) vs Allstate
| Credit score | Auto Club (AAA) avg. annual premium | Allstate avg. annual premium |
| --- | --- | --- |
| Very Poor (300-579) | $6,555 | $2,106 |
| Fair (580-669) | $4,123 | $1,127 |
| Good (670-739) | $1,623 | $1,011 |
| Very Good (740-799) | $2,003 | $3,610 |
| Exceptional (800-850) | $1,410 | $1,600 |
Auto Club (AAA) vs. Allstate: Rates For High-Risk Drivers
What about those dealing with a poor driving record? What if you have a speeding ticket or at-fault accident on your record? What about a DWI or reckless driving violation? In these cases, we recommend going with Allstate. Allstate tends to offer far better policies for those who don't have a strong driving record than AAA. It's always important to take a look at both companies to see how they compare for your specific issues.
Rates by Violation: Auto Club (AAA) vs Allstate
| Violation | Auto Club (AAA) avg. annual premium | Allstate avg. annual premium |
| --- | --- | --- |
| At-Fault Accident (<$1,000 in Damages) | $3,070 | $3,006 |
| At-Fault Accident (>$1,000 in Damages) | $3,000 | $2,290 |
| DWI/DUI | $4,622 | $3,637 |
| Reckless Driving | $6,150 | $3,388 |
| Speeding | $3,066 | $2,256 |
Compare Auto Rates from Top Rated Carriers
Auto Club (AAA) vs. Allstate: Rates by Age Group
One of the main factors that determines your rate on a car insurance policy is your age. Your age tends to pinpoint your risk factor as a driver. It's essential to choose the right type of car insurance that is going to fit well with your age bracket, especially if you are younger than 20. It's also smart to compare rates for this variable as an experienced driver or someone older in age. Each insurance company takes a different approach when it comes to pricing its policies based on age.
In general, we recommend teenage drivers to go with Allstate as it offers cheaper rates across the board.
Rates by Age: Auto Club (AAA) vs Allstate
| Age | Auto Club (AAA) avg. annual premium | Allstate avg. annual premium |
| --- | --- | --- |
| Teens | $10,256 | $5,135 |
| 20s | $4,644 | $1,634 |
| 30s | $4,644 | $3,630 |
| 40s | $3,248 | $2,912 |
| 50s | $3,195 | $1,443 |
| 60s | $2,887 | $1,008 |
Both Auto Club (AAA) and Allstate have their respective pros and cons, including policy add-ons, general ratings, discount programs, financial stability, and customer service.
| Discount Comparison | Auto Club (AAA) | Allstate |
| --- | --- | --- |
| Good Student | | |
| Multiple Policies | | |
| Multiple Vehicles | | |
| Anti-Theft Device(s) | | |
| Anti-Lock Brake System | | |
| Air Bags | | |
| Good Driver | | |
| Defensive Driver | | |
| Student Away at School | | |
| Driver Training | | |
| Green Vehicles | | |
| Affinity Membership Alum | | |
| Advanced Purchase | | |
| Pay in Full | | |
| Home Owner | | |
| eSign or ePay | | |
| Telematics | | |
| New Vehicle | | |
| Annual Mileage | | |
| Military | | |
| Ratings Comparison | Auto Club (AAA) | Allstate |
| --- | --- | --- |
| Financial Strength | Good | Superior |
| JD Power Rankings | 3 out of 5 | 3 out of 5 |
| User Satisfaction | | |
| Other Products | Auto Club (AAA) | Allstate |
| --- | --- | --- |
| Boat Insurance | | |
| Condo Insurance | | |
| Life Insurance | | |
| Homeowners Insurance | | |
| Travel Trailer Insurance | | |
| Renters Insurance | | |
| RV Insurance | | |
| Motorcycle Insurance | | |
| Mobile Home Insurance | | |
| Other Features | Auto Club (AAA) | Allstate |
| --- | --- | --- |
| About | With Auto Club, you are getting to choose an insurance provider that is all about customization when it comes to payment options, rates, and features. | Allstate is well known for offering top-tier protection while remaining affordable and offering a tailor-made solution that works well in a variety of situations. |
| Roadside Assistance | AAA tends to provide multiple tiers when it comes to their 24-hour Road Service (Classic, Plus, and Premier). This is designed to provide drivers with access to different emergency services such as towing, flat tire assistance, fuel delivery, locksmith service, emergency starting battery service, and winching service. The AAA membership is also about focusing on the driver, and that means you get protected in different vehicles, whether it's your own or a rental. This is ideal for those who are going to be switching vehicles and want to maintain access to the roadside assistance package year-round. | All Allstate customers have access to Allstate's 24/7 Roadside network with no annual fee. This pay-per-use coverage allows you to pay only for service when you need it (typically a $99 per tow and $85 for other services like tire changes, jump starts, fuel delivery and locksmith services). You can also end up going with prepaid options with the help of the Allstate Motor Club, which offers full coverage to all drivers. |
| Additional Discounts | AAA provides access to what is known as the Garage Parking Discount. This also includes a comprehensive rewards program that is reserved for AAA members and leads to a long list of savings. | Allstate customers gain access to a long list of discounts that are designed for farm vehicles, retired drivers, utility vehicles, and seniors. |
Recent Questions
Auto Club (AAA)
Allstate

Can I bundle my renters and new car insurance?

We have several companies that will be able to fit your needs. At this time, we do not quote renters insurance on our site but we can quote you with our agency.

Does roadside assistance cover people not on your policy

I haven't heard of a roadside assistance program that doesn't extend to anyone using the vehicle that has been given permission to do so. While most companies prefer any driver using the vehicle to be listed on the policy, they do have previsions in the policy that extend to infrequent users.

Customer service for AAA roadside assistance only versus AAA auto insurance?

Insurance companies are regulated at a state commissioner level and in theory are supposed to be neutral. But, it's hard to say for sure any being is entirely neutral.

What do I do if my vehicle was totaled while parked?

I would definitely involve your insurance company and let them know about the situation. The other driver's insurance company should be paying for your damage up to the limit of that policy, but if it doesn't cover everything then your current company should be able to help. cover the rest.

Do I have to list my spouse as a driver?

You do have to list your spouse on the policy but many companies will allow you to exclude your spouse as a driver. Keep in mind that unless your spouse has a poor driving history, bad credit, or an expensive car, it's usually a sensible decision to add them since most insurance companies offer a discount on a joint policy.

Can I still be on my parent's car insurance?

Insurance is zip-code specific so your policy needs to be rated for the zip-code you're living in - so, basically, you would need to get your own insurance. If your parents own the vehicle and it is registered to them, they would be listed under an "additional interest" in the policy as they own the vehi

An automated security gate hit my door, should I file a claim or get them to pay for the damages?

It's unlikely the company will pay for damages to your vehicle because, as you stated, you misjudged where the gate would open to. In terms of filing a claim with your insurance company, I recommend getting an estimate first to see how much the damage will cost.

Can an insurance company force add me to a policy even if I do not drive?

Insurance companies generally require any household member of driving age be listed on a policy. Policyholders normally have the option, however, to "exclude" anyone they don't want added to their policy.
FAQs
Can You Combine Your Car Insurance and Renter's Insurance?
Multiple insurance companies are more than happy to do this for you. When it comes to renters insurance, it's recommended to reach out to a professional agency to learn more.
Is Roadside Assistance Covered at a Personal Level?
With the roadside assistance program, it's all about the name on the policy. If you are the driver that has been listed on the policy and you call roadside assistance, they are going to help you out. If it is not your policy or your name is not listen then they won't be wiling to help you. Most insurance companies will allow you to add names to the policy beforehand.
How is the Customer Service for AAA Auto Insurances vs. AAA Roadside Assistance?
In general, the insurance company offers a streamlined customer service setup that is regulated at the state level. This means everything has to be consistent and in line with their standards.
What Happens if My Vehicle Has Been Totaled While Parked?
This is a situation where you are going to have to reach out to the insurance company and let them know what has transpired. It's going to require the other driver's insurance to pay for the damages. If they can't cover all of the costs, then your insurance company is going to take over the rest.
Does Your Spouse Have To Be Listed on the Policy?
This will depend on the insurance company. Some will allow you to exclude your spouse. It's important to understand that it's better to have your spouse on the insurance policy as it can lead to additional discounts.
Can You Remain Under Your Parent's Insurance Policy?
It's dependent upon where you are residing at the time. If you are in the same zip code, then you can stay under your parent's insurance policy. Otherwise, you are going to have to get your own.
What Happens When an Automated Security Gate Crashes Into My Door? Can I File a Claim for Damage
This is one of those situations where the insurance company isn't going to pay for damages because you will likely have misjudged how close you were to the security gate. You are recommended to reach out to a professional to learn more about the damages and how much the repair work is going to cost.
Is it Mandatory To Add My Name to a Policy If I Don't Drive?
In general, anyone that is residing in the household with a valid driver's license has to be on the policy. You do have the option to exclude someone from the policy beforehand, and this can be listed at that point.