Compare Auto Rates from Top Rated Carriers
Google.com
(4.9 out of 5 stars)
Facebook.com
(4.9 out of 5 stars)









A Glossary of Terms Used in Car Insurance
Frequently Used Auto Insurance Terms.
Getting an insurance policy means that you pay monthly or pay your premium in full in exchange for coverage in case your car gets involved in an accident.
Do you need insurance? Click here to get the cheapest insurance rates from different companies instantly.
An Easy Guide to Understanding Insurance Terms
Accident : This refers to when your car gets damaged by another vehicle, a fixed structure/fixed object, or by leaving the road even when there are no other vehicles nearby.
Actual Cash Value (ACV): This refers to the replacement cost of your car minus the depreciation costs of the vehicle. Depreciation usually takes into consideration the year, mileage, and condition of your vehicle. Considering the aspects of depreciation, the ACV of your vehicle usually lowers over time. Insurance companies take the ACV of your vehicle into consideration when determining the compensation that you should receive when your vehicle gets damaged.
Agent: This is a licensed professional who helps find the best car insurance rates in the market. Agents can be working for one insurance company but they can be selling policies for multiple insurance carriers or they can even be self-employed. Agents look at all the insurance options in the market allowing you to make maximum savings when obtaining an insurance policy.
At-Fault: This means that you are responsible for the incident you caused. For example, if you hit someone or something you are considered at fault.
Automobile Insurance: This is when you pay an insurance company a predetermined premium amount and in return they promise to pay for any future damages you may receive, loss, or injury in a car accident. Statistics show that at some point you are likely to be involved in a car incident. Instead of paying for any damages out of pocket when an incident occurs, you acquire automobile insurance to protect yourself against future damages.
Binder: This is a term that refers to the Declarations Page of a car dealer. Your car salesperson has to look at a binder before you leave with your car to ascertain that you have the requisite insurance.
Bodily Injury: This is any type of physical injury that you or the other party in a car accident suffer. Bodily injury refers to any physical damage to the human body and not the body of your car.
Bundling: This refers to holding multiple insurance policies from the same carrier. Whether you have acquired different policies to protect your car, boat, motorcycle, or home or even a combination of your valuables by bundling you can get a Multi-Policy discount.
Carrier: This is another term that refers to an insurance company.
Claim: This is what you file when seeking compensation from an insurance company after an incident or accident.
CLUE Report: This is an official document that contains information on claims that you have filed from your past insurance firms. CLUE is an acronym for Comprehensive Loss Underwriting Exchange and it is typically used together with an MVR to verify the accuracy of the driving history information that you provide when filing a claim.
An insurance carrier usually runs the CLUE and MVR report before they accept to offer you a policy and before you make any payments to the insurance company.
Collision Insurance: This is a type of coverage that offers your vehicle protection in case you are involved in an accident. It is typically sold together with comprehensive coverage (explained below).
Comprehensive Coverage (Other than collision insurance coverage): This type of coverage offers protection to your vehicle in case it gets damaged in various kinds of unexpected incidents and incidents involving other cars that are not accident-related. It covers damages that include but are not limited to fire, theft, and weather damage. This type of coverage is sometimes referred to as "other than collision coverage."
Covered Loss: It is also sometimes known as "Covered Peril." It means that the damage to your vehicle is covered by your insurance coverage and it will get repaired.
Declarations Page: This document is often called the "Binder" or "Dec Page" It contains information breaking down your insurance policy. It states the individual line of coverage costs in your coverage as well as the total premiums that you should pay.
It also contains information on the vehicles covered by your policy and the drivers covered. A lienholder (Bank) if your vehicle is financed and the total length of your policy. When buying a car your insurance agent has to fax this document to your car dealership before you are allowed to leave in your car.
Deductible: This is the minimum amount that you have to pay to your insurer before you can take advantage of the benefits of your policy. When buying insurance you have to first agree on the deductible with the insurance carrier.
For example, if you have a $500 deductible and the damages are $1,500 your insurance company will take care of $1,000.
Endorsement: These are any changes or additions that are made on your insurance policy.
Exclusions: These are things that are not covered under your policy and they are usually stated explicitly. For example, if a family member resides in the home but does not drive your vehicle. They will be excluded from the policy.
FR-44: This is a certification that is attached to your insurance policy and is filed with your state. It is also known as a financial responsibility filing. This document may be required if you commit a significant offense when driving such as a DWI or DUI infraction. Depending on your state regulations may demand higher liability coverage limits before you get an FR-44. If you need to acquire an FR-44 you will get notified by a court or the DMV.
Full Coverage: Dealerships and financial institutions use this term in reference to comprehensive and collision coverage on your policy. Full-coverage may be needed when you are leasing or financing a vehicle. When renting or buying a car. Your lender owns your vehicle until you have fully paid for it. They want to be protected in case anything happens to the car before you have completed making payments.
This is the reason they insist on full coverage. Under a full-coverage plan you are not covered as the driver, but your insurance company will fully pay for your car should it get totaled before you have completed making payments. This coverage does not necessarily include optional insurance coverage such as roadside assistance, medical cover, or reimbursement on a rental vehicle.
Gap Insurance: If you have gap insurance the insurance carrier will pay an additional amount if you still have an existing loan on your car when it gets totaled and the payout from the insurance firm cannot cover what you owe the bank.
For example, if your vehicle is valued at $20,000 but your car loan totals $25,000 then your insurer will owe the lender that financed your vehicle a gap of $5,000. There is no limit on the gap insurance you can get. It offers better protection than a loan/lease policy from insurance companies. However, it is more expensive. Read on to know more about Lease/Loan Coverage below.
ID card: This is proof that you have insurance coverage. It can be on a printed paper or a document that you can save on your smartphone to show evidence that you have met the minimum insurance requirements in your state. The ID card typically includes the name of the primary car driver, the vehicle identification number (VIN), the name of your insurance carrier, and details on the validity of your insurance cover.
Independent Agent: This is a person who takes up the task of helping you find the ideal insurance policy and best rates regardless of the insurance company offering the coverage. (An Insurance Online Agent is a person whose only interest is helping you find a policy that meets your needs at the best rates).
Insured: This means that anyone on the policy as a driver is considered as an insured.
Lapse: This is a term that is used once your policy expires or gets canceled. You must avoid a lapse in your insurance. A lapse for even a single day will lead to higher costs for you in case of any incident.
Letter of Experience: This is a document that states the amount of time that a particular insurance carrier was covering you. Most insurance carriers offer discounts to people who have been previously insured. To get the discount you will most likely be asked to provide a letter of experience from your previous insurer showing how long you were insured.
Lienholder: This is the bank or financial institution to whom you make your monthly payments for your car. The lienholder is usually listed on the Declarations Page. In case of an accident that leaves your car totaled the lienholder will first be paid by the insurance company. You will then receive extra payment from your carrier if your car was worth more than you owed the lienholder.
Loan/Lease Payoff Coverage: This type of coverage is usually offered by most insurance companies. To get this type of coverage you have first to acquire comprehensive and collision coverage. The value of this type of coverage usually depends on insurance coverage. In most instances it mostly covers an additional 25% of the value of your car if your car gets totaled and you owe more than your car is worth.
Gap insurance usually covers any remaining value on your car, and it thus offers a bigger and better cover than Loan/Lease Coverage. Scroll up to read more about Gap Insurance in order to understand the difference between these two types of covers.
Motor Vehicle Report (MVR): This is an official document that contains a lot of information on your driving record such as crashes you have ever been involved in, non-moving and moving violations, and your driving license history from the DMV.
The MVR is typically used together with your CLUE report to determine whether you have given accurate information on your driving history when applying for a policy. Both of these reports are ran by your insurance company before you actually start paying for your policy.
Multi-Policy Discount: This is a discount that is offered by most insurance carriers for "bundling" or holding multiple types of insurance from the same company. For example, you can get this discount by insuring your home and car with the same company.
No-Fault: This refers to an insurance policy where you are covered for any losses you get regardless of who caused the accident. This essentially means that if you reside in a "No-Fault" state. If you are involved in an accident with another driver your insurance company will pay for your damages and not the insurance company covering the other driver.
Non-Owners' Auto Insurance: This is a type of insurance policy that offers the minimum auto insurance required by the state to people who are not car owners but who need to be insured. If you only drive occasionally or DMV is requiring you to have an SR-22 in your state. This insurance policy is an ideal option.
Personal Injury Protection (PIP) Coverage: This type of coverage usually refers to the cost of medical bills for you and your passengers in case of an accident. It also referred to work loss compensation of a varying percentage or amount.
Physical Damage Coverage: This term describes a combination of collision coverage and comprehensive coverage. It is more accurate than referring to a mix of these covers as "Full Coverage."
Policy: This is the coverage that you purchase from your insurance company. It is the specific agreement that you and your carrier reach and it includes what is covered, the term of the policy, and how much you will pay for your protection.
Policy Term: This is the period of your policy. Policy terms are typically annual (12 months) or bi-annual (6 months). At the expiration of a policy term you can renew your coverage, switch to different insurance, or let the policy lapse. If you want to keep your insurance rates as low as possible it is not recommended to allow your policy lapse.
Premium: This is the amount that you pay to your insurance company at the end of each month. It is the bill that you receive from your insurer.
Prior Insurance: If you had held an auto insurance policy for a period that is not less than six months, you could get a discount when signing up with a new insurance company. The longer the period that you have had auto insurance, the better your discount. In order to get a discount from an insurance company you will often be asked to provide a Letter of Experience.
Quote: This is the policy and offer being extended by an insurance company.
Renewal: This refers to the period when your existing policy is about to expire and you are about to restart a new policy term. It typically happens either after 6 or 12 months. During renewal your insurer will evaluate your policy risk so you can either see an increase or decrease in your insurance rate. Depending on your policy risk the rate can also stay the same.
SR-22: It is also known as a financial responsibility filing. The SR-22 is not an insurance but a certificate that is attached to your policy and then filed with the DMV in your state. It is generally required before the state can reinstate your license but it is not mandatory for all license suspensions. If you are required to file an SR-22 on your insurance you will be notified by a court or through regular mail.
SR-50: This only applies to the State of Indiana. It is a document that is filled by your insurance company and sent to the state to verify when your policy takes effect and expires. If you are informed that you need an SR-50 contact your insurance company so that they can file this document within minutes and avail it to you.
State Minimum: This refers to the minimum auto insurance you need before you can drive legally in your state. Some states only require a minimum of liability insurance but in other states drivers may also be required to have PIP Coverage and Uninsured Motorist Coverage. When applying for a policy ask your insurance agent about the "State Minimum" so that they can find you the right coverage.
Umbrella Insurance: This is an additional type of liability coverage that comes into effect if you use more liability insurance than stipulated for auto insurance or home insurance. This type of insurance coverage helps protect you in the event that someone files a lawsuit against you or someone makes a large claim against you.
Underwriting: This refers to the process of evaluating the risk that comes with offering a policy to a driver.
Uninsured/Underinsured Motorist Coverage: This type of policy offers you protection for any damage to you or your car. By drivers who do not have sufficient insurance coverage (under-insured) or people who do not have insurance (uninsured).
Vehicle Identification Number (VIN): This refers to the serial number of your car. The VIN can be found on the inside of the driver's door, where the front window meets the dashboard or on previous insurance policy documents.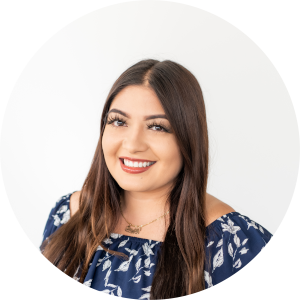 Sandra Cruz | Linkedin
Based in Newport Beach, CA, Sandra has been a licensed insurance agent in California and Texas for 5 years and is an editor and writer specializing in all types of insurance matters. Sandra is Insurance Online's authority on auto, home, and business insurance and has been featured in publications such as Forbes, Yahoo! Finance, and US World News Report.
Start Saving Now
Buy Online
Our easy-to-use tool lets you compare quotes from top providers, all at once and online.
Connect with an Agent
Whether you just prefer a friendly voice or need more information, our licensed agents are ready to help you save.
(800) 956-8611