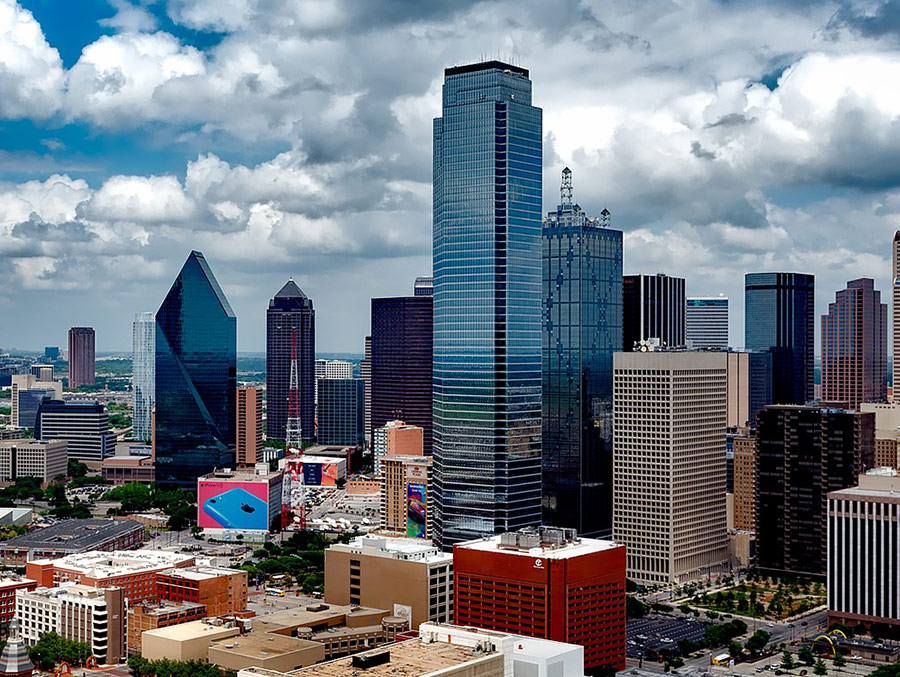 Buy Online
Our easy-to-use tool lets you compare quotes from top providers, all at once and online.
Connect with an Agent
Whether you just prefer a friendly voice or need more information, our licensed agents are ready to help you save.
(800) 956-8611









The average car insurance cost monthly in Dallas, TX is $139. However, many factors are considered such as your location, credit tier, gender, and marital status when calculating your quote. Need coverage and want to compare quotes? Insurance Online compares rates instantly from over 20 cheap auto insurance providers in Dallas instantly.
Jump to Dallas car insurance rates by:
How Much Does Dallas Car Insurance Cost on Average?
The cost of auto insurance annually in Dallas, TX is $1,670. It is greater than the statewide average of $1,405 and the nation's average at $1,538. Age, marital status, location, and credit score are a few contributing factors that influence car insurance rates in Dallas. If you are looking for the cheapest rate, it is best to compare multiple car insurance companies. There are many Dallas car insurance companies offering cheap rates. Read on to compare or start comparing quotes instantly.
Car Insurance Cost in Dallas by Companies with Most Affordable Rates
If you have a clean driving record and good driving profile, it is likely for your insurance company to offer cheaper rates. USAA offers the cheapest car insurance rates in Dallas, Texas.
Dallas Auto Insurance Rates by Company with Cheapest Rates
Dallas Auto Insurance Rates by Age Bracket
Age bracket is one factors car insurance companies in Dallas use to determine a person ability to drive. Dallas drivers in their 50s pay cheaper rates along with drivers within the age range of 50+. On the other hand, teenage drivers in Dallas endure the most expensive rates since they are considered high-risk drivers. On a brighter note, teenagers will be bound to a significant decrease during their 20th and 25th birthdays.
Dallas Auto Insurance Rates by Age Bracket
| AGE GROUP | Monthly Rate | Annual Rate |
| --- | --- | --- |
| Teenagers | $351 | $4,208 |
| 20s | $181 | $2,172 |
| 30s | $137 | $1,644 |
| 40s | $133 | $1,601 |
| 50s | $121 | $1,450 |
| 60s | $125 | $1,501 |
| 70s | $154 | $1,851 |
Dallas Car Insurance Rates by Marital Status and Gender
Another factor contributing to your car insurance rate in Dallas, TX, is your marital status. Married drivers in Dallas pay $113 less for auto insurance in contrast to single drivers. Married individuals are accounted for as more responsible drivers on the road and more financially stable.
Moreover, gender is another factor that affects Dallas car insurance quotes. Male drivers in Dallas pay $9 more than female drivers. Female drivers are considered more careful drivers than males; hence, they are entitled to a $9 decrease on their average rate.
Dallas Car Insurance Cost by Marital Status and Gender
| Gender | Monthly Rate | Yearly Rate |
| --- | --- | --- |
| Female | $138 | $1,660 |
| Male | $139 | $1,670 |
| Marital Status | Monthly Rate | Yearly Rate |
| --- | --- | --- |
| Single | $130 | $1,557 |
| Married | $130 | $1,557 |
| Divorced | $139 | $1,670 |
| Widowed | $127 | $1,520 |
Dallas Car Insurance Cost by Citation and Driving Record
Dallas insurance companies account for your driving history when calculating your quote. In cases that you are found guilty in driving recklessly or overspeeding on the road, your insurance premium will shoulder a substantial additional cost annually.
An increase of $904 yearly will reflect on your auto insurance policy if you are cited for driving recklessly in Dallas while a $131 additional will be rendered for speeding tickets. As for DWI or DUI violators, an additional cost of $925 will be added to your annusl rate. Hence, it is vital to keep a clean driving history to recieve a cheaper car insurance rate in Dallas, TX.
Dallas Auto Insurance Rates by Violation Record
| Violation | Monthly Rate | Annual Rate |
| --- | --- | --- |
| DWI/DUI | $217 | $2,604 |
| Reckless Driving | $215 | $2,583 |
| At-Fault Accident (less than $1000 damages) | $178 | $2,135 |
| At-Fault Accident (greater than $2000 damages) | $212 | $2,542 |
| Speeding Ticket (over 16-20 mph over speeding limit) | $151 | $1,811 |
Dallas Car Insurance Rates by Credit Level
The credit tier of Dallas drivers is correlated to car insurance costs. If the driver substantially elevates his/her credit score from "Very Poor" (310-589) to "Exceptional" (810-860), it will garner as much as 60% savings on their car insurance premium. Additionally, if you take a small step towards "Fair" credit from "Very Poor" tier will also gain you a significant amount of $1,461 savings on your yearly. In Dallas, improving your credit tier is one way to save on your auto insurance.
Dallas Car Insurance Rates by Credit Level
| Credit Score | Monthly Rate | Average Yearly Rate |
| --- | --- | --- |
| Very Poor | $294 | $3,531 |
| Fair | $173 | $2,080 |
| Good | $139 | $1,670 |
| Very Good | $129 | $1,551 |
| Exceptional | $114 | $1,371 |
Dallas Car Insurance Rates by Location
Location is another contributing factor to auto insurance rates. If you reside in areas in Dallas considered high-risk by auto insurance companies, it is likely for your premium will be more expensive. Some places in Dallas are prone to accidents, theft, crime, and uninsured motorists. These areas acquire more expensive rates by 35% ($491) than more secure locations with statistically lower risk.
Dallas Auto Insurance Rates by ZIP Code
| Dallas ZIP Codes with Expensive Rates | Dallas ZIP Codes with Cheaper Rates |
| --- | --- |
| 75247 | 75287 |
| 75260 | 75252 |
| 75207 | 75248 |
| 75241 | 75098 |
| 75242 | 75214 |
How Are Dallas Driving and Weather Conditions?
Driving conditions in Dallas are fair in comarison to other major cities in the US. Drivers endure wet brakes, slick roads, low-visibility, and other driving hazards during bad weather and insurers account for this when providing a quote.
Dallas, TX experiences 82 rainfalls annually with occasional thunderstorms and flash floods. Hence, the climate is a cause of hazardous driving conditions around Dallas, Texas.
List of Car Insurance Companies in Dallas
21st Century
AAA
2AFI
Access
Affirmative
Aggressive Insurance
AmWINS Heritage
AmWINS Star
Amica Mutual Insurance
Apparent
Assurance America
Bristol West
CAIC
Cal Casualty
Clearcover
Commonwealth Casualty
Dairyland
Direct Auto
Elephant
Empower
Encompass
FIMC
Falcon
Farmers
Foremost
GAINSCO
GEICO
Germania Mutual
Hallmark
Hippo
Infinity
Jupiter Auto
Kemper Auto
Kemper Preferred
Lamar General Agency
Liberty Mutual
Mendota
Mercury
MetLife
Multi-State
National General
Nationwide
Progressive
Pronto
Pronto Flex
Safe Auto
Safeco
Safeway Insurance Company
State Auto
State Farm
Stillwater
Texas Farm Bureau
The General
The Hartford
Titan
Travelers
UPC
USAA
Unitrin
Windhaven
Dallas Car Insurance FAQs
If I have gap insurance in Dallas, is it possible to cancel my insurance on a financed vehicle?
Typically, gap insurance only applies to vehicles totaled in an accident. Hence, it will not apply in this certain situation.
Is it allowed to pay for all my insurance policies in Dallas all at once?
Typically, every policy is computed separately, therefore, payment for each policy must be separated.
I was in an accident in Dallas and the at-fault driver gave me the wrong information, how should I deal with it?
The first thing to do is to connect to the policemen with the information you gathered during the accident. If you were able to get the vehicle's plate number, it is possible for them to track the owner of the car.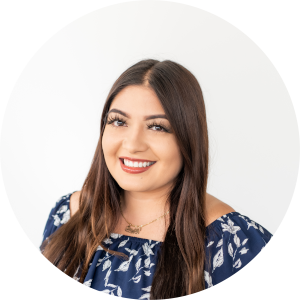 Sandra Cruz | Linkedin
Based in Newport Beach, CA, Sandra has been a licensed insurance agent in California and Texas for 5 years and is an editor and writer specializing in all types of insurance matters. Sandra is Insurance Online's authority on auto, home, and business insurance and has been featured in publications such as Forbes, Yahoo! Finance, and US World News Report.