GEICO vs. Allstate Car Insurance
Buy Online
Our easy-to-use tool lets you compare quotes from top providers, all at once and online.
Connect with an Agent
Whether you just prefer a friendly voice or need more information, our licensed agents are ready to help you save.
(800) 956-8611









GEICO or Allstate? Which company will serve you better?
Deciding on an auto insurance company is sometimes difficult because rates vary based on your driving history, age, and location. GEICO and Allstate are among the US most popular insurance companies providing high-quality insurance policies in most US states.
To make shopping for auto insurance easier we have gathered average policy prices from Allstate and GEICO. These rates cover many rating factors including credit rating, driving history, and age. Examine these rates and find your next car insurance policy today.
Take a deep dive: Read our comprehensive reviews of GEICO and Allstate.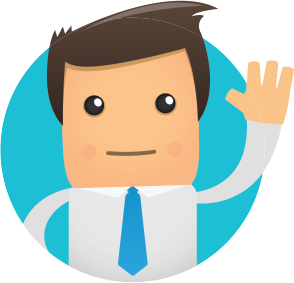 Compare Rates From Top Rated Carriers in As Little as 2 Minutes
Tell us about yourself, your driving experience and your needs.
Our technology compares rates across the nation's top carriers.
Choose your quote and secure your new rate in an instant.
Compare Rates
Comparison of auto insurance rates: Allstates vs. GEICO
Allstate vs. GEICO; comparison based on credit score
If you have very bad credit GEICO could be a better option for you. On average GEICO offers better prices than Allstate for drivers with credit scores of less than 580. Drivers with exceptional credit scores of 800 or higher should lean toward GEICO. Which typically beats Allstate by $679 per year. View average insurance rates by credit score for Allstate and GEICO below.
Insurance rate comparison based on credit score: GEICO VS. Allstate
| Credit score | GEICO avg. annual premium | Allstate avg. annual premium |
| --- | --- | --- |
| Very Poor (300-579) | $3,117 | $2,051 |
| Fair (580-669) | $2,162 | $1,358 |
| Good (670-739) | $2,021 | $1,485 |
| Very Good (740-799) | $1,820 | $1,120 |
| Exceptional (800-850) | $1,743 | $1,064 |
GEICO vs. Allstate: rates for bad drivers
If you're carrying an at-fault accident, ticket, reckless driving violation, or DUI on your driving record. GEICO could be a better choice than Allstate. Every auto insurance company has different post-violation pricing structures so it's worth comparing quotes to find out which carrier suits you.
Car insurance rates based on driving history: GEICO VS. Allstate
| Citation | GEICO avg. annual premium | Allstate avg. annual premium |
| --- | --- | --- |
| At-Fault Accident (<$1,000 in Damages) | $3,006 | $1,857 |
| At-Fault Accident (>$1,000 in Damages) | $2,290 | $1,580 |
| DWI/DUI | $3,637 | $2,550 |
| Reckless Driving | $3,388 | $2,238 |
| Speeding | $2,256 | $1,395 |
Compare Auto Rates from Top Rated Carriers
GEICO vs. Allstate: rates by age
Auto insurance companies rely on a driver's age as an estimator of risk to price premiums accordingly. Auto insurance is commonly expensive for teen drivers due to their high risk of being involved in an accident for not having driving experience. Auto insurance is more affordable for drivers 25 or older. Since each insurance company rates based on age. It's worth comparing rates and shopping around.
As a general rule, teen drivers should choose GEICO before Allstate: GEICO offers average yearly savings of $2,934 compared to Allstate.
Rates based on age: Allstate VS. GEICO
| Age | GEICO avg. annual premium | Allstate avg. annual premium |
| --- | --- | --- |
| Teens | $6,442 | $3,508 |
| 20s | $2,636 | $1,438 |
| 30s | $2,636 | $1,218 |
| 40s | $1,912 | $1,189 |
| 50s | $1,893 | $1,160 |
| 60s | $1,768 | $1,065 |
Prices aside, Allstate and GEICO each have their advantages and disadvantages, including their financial stability, customer satisfaction ratings, perks, and discounts. Be sure to consider these factors before making a decision.
| Discount Comparison | GEICO | Allstate |
| --- | --- | --- |
| Good Student | | |
| Multiple Policies | | |
| Multiple Vehicles | | |
| Anti-Theft Device(s) | | |
| Anti-Lock Brake System | | |
| Air Bags | | |
| Good Driver | | |
| Defensive Driver | | |
| Student Away at School | | |
| Driver Training | | |
| Green Vehicles | | |
| Affinity Membership Alum | | |
| Advanced Purchase | | |
| Pay in Full | | |
| Home Owner | | |
| eSign or ePay | | |
| Telematics | | |
| New Vehicle | | |
| Annual Mileage | | |
| Military | | |
| Ratings Comparison | GEICO | Allstate |
| --- | --- | --- |
| Financial Strength | Superior | Superior |
| JD Power Rankings | 3 out of 5 | 3 out of 5 |
| User Satisfaction | | |
| Other Products | GEICO | Allstate |
| --- | --- | --- |
| Boat Insurance | | |
| Condo Insurance | | |
| Life Insurance | | |
| Homeowners Insurance | | |
| Travel Trailer Insurance | | |
| Renters Insurance | | |
| RV Insurance | | |
| Motorcycle Insurance | | |
| Mobile Home Insurance | | |
Other Features
GEICO
Allstate
About
Geico uses a direct-to-consumer sales model rather than relying on independent agents to provide exceptional service and superior coverage to their valued customers.
Allstate gives quality protection at a great price. Complete with personal attention and service you need to choose coverage that makes the most sense for you.
Roadside Assistance
You can use a mobile app to request service from Geico's Emergency Roadside Service. Which will assist you if you need a tow, locked out of your car, run out of gas, have a dead battery or flat tire.
Every Allstate customer has access to Allstate's 24/7 Roadside network with no annual fee. This pay-per-use coverage allows you to pay only for service when you need it (typically with a charge of $99 per tow and $84 for other services like tire changes, jump starts, fuel delivery and locksmith services). For prepaid options, you may choose Allstate Motor Club for full coverage or elect to add Towing & Labor Coverage to your auto policy.
Additional Discounts
Geico offers an additional discount for vehicles with daytime running lights. Moreover, Geico also offers the policy feature of accident forgiveness.
Allstate offers additional discounts for utility vehicles, farm vehicles, seniors, and the newly retired.
Recent Questions

What is your best advice to buy auto insurance for my 18-year-old who is buying a used car which will be paid off?

The bad news is that auto insurance for an 18-year-old on their own separate policy is incredibly expensive — over $3,400 more than the national average. The good news? Typically, we see that combining insurance by adding your kid to your policy is the best route.

My son got a DUI, I will be selling the vehicle & removing him from my Geico policy. Do I need to report it to Geico?

If you choose to repair the damage to your son's car using your insurance, you will need to file a claim and tell your carrier what happened. The claim will impact your rates but removing your son will not impact your rates as much as leaving him on there because he has a DUI on his record. That would increase rates in addition to the accident. If you have any questions, don't hesitate to ask.

Can I get accident forgiveness after an accident?

Unfortunately, you will not be able to have an accident forgiven and removed from your record. Depending on the insurance company, they have specific rules about accident forgiveness — generally, you need to be accident-free for a few years before an accident is forgiven.

Does State Farm match auto insurance quotes with other companies?

No Car insurance companies determine their rates based on their previous years filings (loss to revenue ratio) in addition to other factors.

Do I have to list my spouse as a driver?

You do have to list your spouse on the policy but many companies will allow you to exclude your spouse as a driver. Keep in mind that unless your spouse has a poor driving history, bad credit, or an expensive car, it's usually a sensible decision to add them since most insurance companies offer a discount on a joint policy.

Can I still be on my parent's car insurance?

Insurance is zip-code specific so your policy needs to be rated for the zip-code you're living in. Basically you would need to get your own insurance. If your parents own the vehicle and it is registered to them. They would be listed under an "additional interest" in the policy as they own the vehicle.

An automated security gate hit my door, should I file a claim or get them to pay for the damages?

It's unlikely the company will pay for damages to your vehicle because as you stated. You misjudged where the gate would open to. In terms of filing a claim with your insurance company. I recommend getting an estimate first to see how much the damage will cost.

Can an insurance company force me to be added to a policy even if I do not drive?

Insurance companies generally require any household member of driving age be listed on a policy. Policyholders normally have the option to "exclude" anyone they don't want added as a driver to their policy.