Compare Auto Rates from Top Rated Carriers
Google.com
(4.9 out of 5 stars)
Facebook.com
(4.9 out of 5 stars)









What is Collision Insurance and What Does It Cover?
If you're shopping around for insurance you might find yourself wondering what collision insurance is, what it covers, and how much it costs. Another reasonable question is whether collision insurance is legally required or even an option to have?
What is Collision Insurance?
Collision insurance is a form of auto insurance covering all damages to your vehicle caused by an accident, whether that accident was a collision with a fixed object such as a stop sign or a collision with another vehicle.
Liability insurance is a legal requirement for motorists. Collision insurance is not required. However, finance companies require people to have collision insurance in order to finance a vehicle.
Rental companies need collision insurance to lease a vehicle in most cases. Collision insurance usually has a deductible that the insured would have to pay before the insurance coverage becomes active.
Collision insurance is useful and it is often worth having, here's why:
Collision insurance will protect your car in the event of an accident. If your vehicle is damaged, the Carrier will payout, regardless of fault. However, you will have to pay the deductible first before the repairs can be done. Making a claim will often increase your premiums in the future.
What Does Collision Insurance Cover?
Property damage to your car in the event of a collision accident
Property damage to a vehicle that was caused by hitting a fixed object
Damage caused by a hit and run driver
Damage caused by an uninsured driver
Damage sustained if you lose control of your vehicle.
Damage caused if you hit a pothole
While collision coverage is not mandated by law, it is something most dealerships require for leasing or financing vehicles. It is recommended to have if you own an expensive vehicle.
How Much Does Collision Coverage Cost?
The cost of collision coverage will depend on how valuable your vehicle is and what deductible you choose. The higher the deductible, the lower the premium usually is.
For example, for a six months premium on a 2014 Honda EX. If you ask for a $500 deductible, the policy would cost about $267. If you increase the deductible to $1000 then you can save some money since the rate will be about $213.
| Coverage Level | 6-Month Premium |
| --- | --- |
| $500 Deductible | $267 |
| $1000 Deductible | $213 |
This analysis holds, regardless of the vehicle. The higher the deductible, the lower the cost of the policy.
How Much Does Claiming Increase Your Rates?
If you file a collision claim this can have a significant impact on your premium, just like being involved in an at-fault accident would. Collision claims can increase your rates up to $300 or in some cases up to $600 for a six month period. You can expect to be charged an additional premium between three to five years after your claim.
Therefore, you will end up paying out several thousand dollars for the "penalty" time. It's a good idea to check the cost of the repair before filing a claim. If the repair costs less than the value of your higher rates plus deductible, it may be worth paying for the repair out of your pocket.
Collision Coverage: FAQ
Is collision coverage a necessity?
You will need collision coverage if you want to buy, finance, or lease a vehicle. Collision coverage is required because the bank or the dealership own that vehicle and they want to make sure that nothing happens to it. If you own the vehicle, it is worth getting collision coverage if the vehicle is worth more than $4,000?
Are uninsured motorists covered?
In some cases, damage caused by a driver that is uninsured or under-insured will be covered by collision insurance. It's not always the case therefore, make sure to check your policy carefully. It may be worth adding uninsured/underinsured motorist coverage to your policy if you are particularly concerned.
This coverage could help reduce any rate increase that happens if you need to file a claim after a not-at-fault incident. Collision claims tend to cause your insurance premiums to increase but uninsured motorist claims usually have less of an impact.
What happens after a total loss collision?
Total loss collision claims will typically cover the cash value of your vehicle, although some policies handle this differently. Read your policy carefully to find out what happens in their guidelines. Remember that if a car is totaled. You will get back the current value of the vehicle in most cases, including depreciation. You will not be given back the amount that you paid to purchase the vehicle or what you owe to the finance company.
Are hit and run collisions covered by collision insurance?
Usually losses from a hit and run incident are covered under a collision insurance policy. Typically when you switch to a different carrier the fact that you have made a claim might increase your policy because this makes it look like you were classed as at-fault even though you were not. FIling a claim using uninsured motorist cover could be a better choice.
What's the difference between collision insurance and comprehensive insurance?
Both types of coverage are essential. Comprehensive coverage protects your vehicle in the event of vandalism, theft, natural disasters, and animal-related damage. These are things that are out of your control. Collision coverage focuses on road-related incidents. You may be required to have both types of coverage to lease or finance a car.
Should you get collision coverage for an old car?
Some insurance companies will not issue a collision policy for an old vehicle. If your car is not worth more than $4,000. You might not need to purchase collision insurance. You can check the value of your vehicle using the NADA online listings or Kelley Blue Book.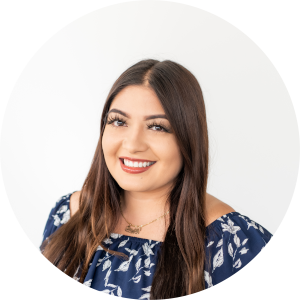 Sandra Cruz | Linkedin
Based in Newport Beach, CA, Sandra has been a licensed insurance agent in California and Texas for 5 years and is an editor and writer specializing in all types of insurance matters. Sandra is Insurance Online's authority on auto, home, and business insurance and has been featured in publications such as Forbes, Yahoo! Finance, and US World News Report.
Start Saving Now
Buy Online
Our easy-to-use tool lets you compare quotes from top providers, all at once and online.
Connect with an Agent
Whether you just prefer a friendly voice or need more information, our licensed agents are ready to help you save.
(800) 956-8611