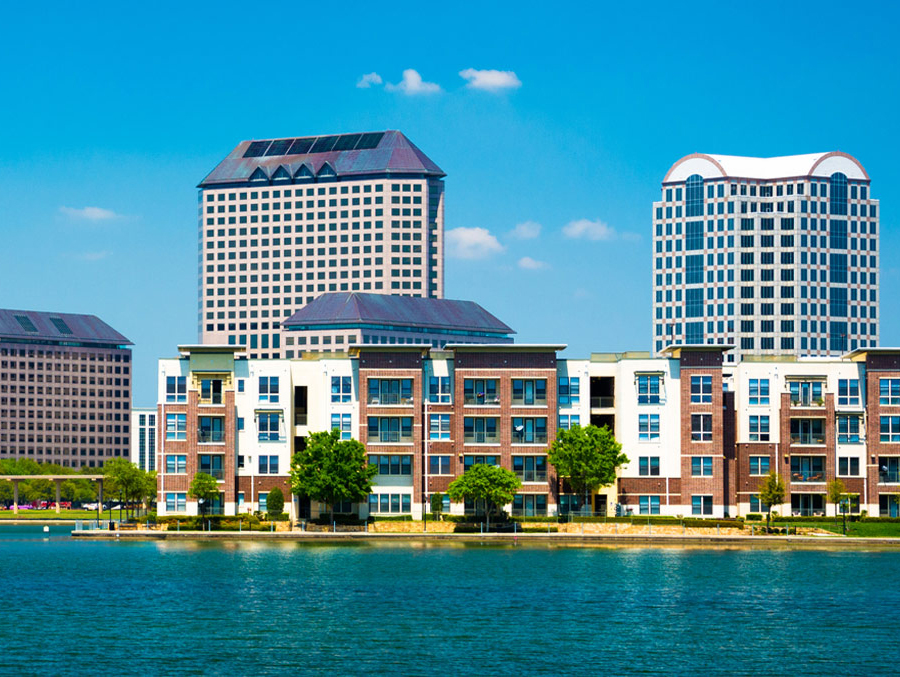 Buy Online
Our easy-to-use tool lets you compare quotes from top providers, all at once and online.
Connect with an Agent
Whether you just prefer a friendly voice or need more information, our licensed agents are ready to help you save.
(800) 956-8611









Irving drivers pay an average of $126 per month for car insurance. However, many factors can influence a difference in your individual car insurance premium. Age, location, credit level, and marital status are a few of the factors that are considered by auto insurers in Irving when calculating quotes.
Jump to Irving car insurance rates by:
How Much Does Car Insurance Cost In Irving, TX On Average?
The average annual cost of car insurance in Irving is $1,518. It is more expensive than the statewide average of $1,415, but slightly cheaper than the nation's average of $1,548. However, every company offers customized deals and coverage. Therefore, it is best to compare several car insurance companies in Irving to get the best rate that suits your driver's profile.
Irving Car insurance Rates by Company
Determining the car insurance company that best fits your driver's profile will help you save on your insurance policy. Going for the cheapest premiums is not always an option if you reside in areas around Irving that are prone to theft, crime, and potential driving hazards. Also, a past violation on your record will cause an increase in your auto insurance cost. However, if you have a clean driving record, you will likely receive cheaper rates. USAA has the most affordable car insurance rates in Irving.
Irving Car Insurance Rates by Company
Irving Car Insurance Rates by Age Group
Age is considered by insurance companies for identifying a drivers ability to drive. Irving drivers in their fifties pay cheaper rates than drivers in their sixties. On the other hand, teenage drivers in Irving are considered high-risk drivers. Therefore, they have the most expensive rates, with a substantial price gap among other ages in Irving. However, teenagers will be entitled to a substantial rate decrease on their 20th birthday.
Irving, TX Car Insurance Rates Per Age Group
| AGE GROUP | Monthly Rate | Annual Rate |
| --- | --- | --- |
| Teenagers | $325 | $3,895 |
| 20s | $165 | $1,975 |
| 30s | $125 | $1,494 |
| 40s | $121 | $1,454 |
| 50s | $110 | $1,316 |
| 60s | $114 | $1,364 |
| 70s | $140 | $1,684 |
Irving Car Insurance Premiums by Marital Status and Gender
Marital status contributes to average car insurance rates in Irving. Many married drivers in Irving pay lower rates than single drivers. Married drivers are considered more financially stable and responsible drivers. Thus, they are typically offered cheaper rates. Additionally, widowed drivers also pay lower rates than single drivers.
Male drivers in Irving pay $10 more than female drivers. Women are considered more responsible drivers than men. Hence, female drivers are given a $10 decrease in their insurance rate.
Average Car Insurance Cost in Irving, TX by Marital Status and Gender
| Gender | Monthly Rate | Yearly Rate |
| --- | --- | --- |
| Female | $126 | $1,508 |
| Male | $127 | $1,518 |
| Marital Status | Monthly Rate | Yearly Rate |
| --- | --- | --- |
| Single | $118 | $1,417 |
| Married | $118 | $1,417 |
| Divorced | $127 | $1,518 |
| Widowed | $115 | $1,382 |
Cheapest Car Insurance Rates For Drivers with Bad Driving Records
Your driving record impacts your car insurance rates in Irving, TX. Reckless driving citations or speeding tickets will result in an increase in insurance rates.
Reckless driving citations will result in an increase of $834 to your yearly car insurance rate, while $131 will be added for speeding tickets. Thus, it is crucial to maintain a clean driving history to access cheaper car insurance rates in Irving.
Irving Car Insurance Rates After an Accident or Violation
| Violation | Monthly Rate | Annual Rate |
| --- | --- | --- |
| DWI/DUI | $198 | $2,371 |
| Reckless Driving | $196 | $2,352 |
| At-Fault Accident (less than $1000 damages) | $161 | $1,927 |
| At-Fault Accident (greater than $2000 damages) | $193 | $2,310 |
| Speeding Ticket (over 16-20 mph over speeding limit) | $137 | $1,649 |
Irving Car Insurance Rates by Credit Level
Credit tier is another factor that impacts Irving drivers' annual car insurance rates. If a driver significantly elevates their credit score from "Very Poor" (300-579) to "Exceptional" (800-850), they can several as much as 61% savings on their car insurance premium. Moreover, taking a small step towards the "Fair" credit level from the "Very Poor" tier will also result significant amount of savings of up to $1,305 per year.
Irving Car Insurance Rates by Credit Level
| Credit Score | Monthly Rate | Annual Rate |
| --- | --- | --- |
| Very Poor | $266 | $3,191 |
| Fair | $157 | $1,887 |
| Good | $127 | $1,518 |
| Very Good | $118 | $1,410 |
| Exceptional | $104 | $1,250 |
Irving Car Insurance Rates by Location
Location is another contributing factor to your total car insurance rate in Irving. If you live in areas considered high-risk, it is likely for your car insurance prices to increase. Certain places in Irving, TX are prone to accidents, theft, crime, and uninsured motorists. These areas have more expensive rates by 8% ($125) than areas considered lower-risk in Irving.
Irving Auto Insurance Rates by ZIP Code
| Irving ZIP Codes with Expensive Rates | Irving ZIP Codes with Cheaper Rates |
| --- | --- |
| 75038 | 75063 |
| 75062 | 75039 |
| 75061 | 75038 |
How Are Driving and Weather Conditions In Irving?
Weather conditions cause accidents in Irving, TX. Drivers experience wet brakes, slick roads, low-visibility, and other driving hazards during bad weather.
Irving experiences an average of 77 rainy days annually, with occasional thunderstorms and flash floods. Therefore, Irving car insurance companies assess weather conditions as a risk when calculating new policy quotes.
List of Car Insurance Companies in Irving, TX
21st Century
AAA
2AFI
Access
Affirmative
Aggressive Insurance
AmWINS Heritage
AmWINS Star
Amica Mutual Insurance
Apparent
Assurance America
Bristol West
CAIC
Cal Casualty
Clearcover
Commonwealth Casualty
Dairyland
Direct Auto
Elephant
Empower
Encompass
FIMC
Falcon
Farmers
Foremost
GAINSCO
GEICO
Germania Mutual
Hallmark
Hippo
Infinity
Jupiter Auto
Kemper Auto
Kemper Preferred
Lamar General Agency
Liberty Mutual
Mendota
Mercury
MetLife
Multi-State
National General
Nationwide
Progressive
Pronto
Pronto Flex
Safe Auto
Safeco
Safeway Insurance Company
State Auto
State Farm
Stillwater
Texas Farm Bureau
The General
The Hartford
Titan
Travelers
UPC
USAA
Unitrin
Windhaven
Irving Car Insurance FAQs
If I drive in different states and my insurance policy is from Irving, TX, will it cover me?
Yes. Your insurance policy will cover you no matter where you are. If, in any case, an accident happens, your insurance policy will adjust to the policy of the other state.
If my car is totaled in Irving, will I be compensated for the repairs?
Suppose the insurance company set you up with a rental, and it took 3 months to announce that the car is totaled. In that case, your insurance company is responsible for covering another 2 months of rental charges.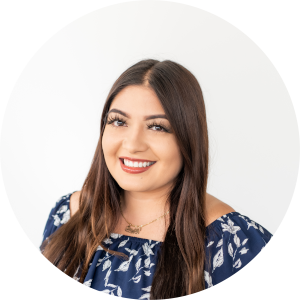 Sandra Cruz | Linkedin
Based in Newport Beach, CA, Sandra has been a licensed insurance agent in California and Texas for 5 years and is an editor and writer specializing in all types of insurance matters. Sandra is Insurance Online's authority on auto, home, and business insurance and has been featured in publications such as Forbes, Yahoo! Finance, and US World News Report.