A Comparison Between State Farm & USAA Auto Insurance
Buy Online
Our easy-to-use tool lets you compare quotes from top providers, all at once and online.
Connect with an Agent
Whether you just prefer a friendly voice or need more information, our licensed agents are ready to help you save.
(800) 956-8611









Which Company Is The Most Suitable For You?
It is usually quite difficult to select an insurance company since different carriers offer different rates that are calculated according to where you're located, age, driving record, and more. Two of the most well-known insurance companies are State Farm and USAA and they both provide affordable coverage in the US.
In this reading we will closely compare these two insurance companies according to their average rates. These rates are all calculated using many different factors such as age, credit rating, past driving accidents, infractions, and etc. Be sure to look closely at the comparisons in order to find the best policy.
If you're looking for additional information have a look at our in-depth review of State Farm and USAA.
A Premium Overview of State Farm & USAA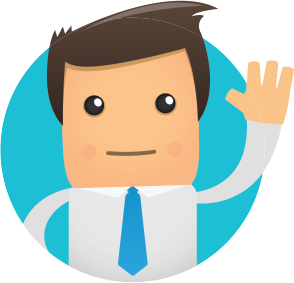 Compare Rates From Top Rated Carriers in As Little as 2 Minutes
Tell us about yourself, your driving experience and your needs.
Our technology compares rates across the nation's top carriers.
Choose your quote and secure your new rate in an instant.
Compare Rates
Credit Score
It is recommended to get insurance with USAA if you have a low credit score. Typically speaking USAA has better premiums than State Farm for people who have a credit score of under 580. Also, drivers with a fantastic credit score of 800 or more should also go with USAA since they can save as much as $420 every year. We will now look at some of the typical insurance premiums according to credit scores for these two companies.
State Farm vs. USAA
| Credit level | State Farm Yearly Premium | USAA Yearly Premium |
| --- | --- | --- |
| 300 to 579 (poor) | $3,519 | $2,679 |
| 580 - 669 (fair) | $2,007 | $1,249 |
| 670 - 739 (good) | $1,609 | $1,056 |
| 740 - 799 (very good) | $1,454 | $912 |
| 800 - 850 (excellent) | $1,262 | $837 |
Compare Auto Rates from Top Rated Carriers
High-Risk Premium Rates
If you are high risk, meaning that you have had speeding tickets, been in at-fault accidents, DUI's, citations for reckless driving. It is highly advisable that you get insurance with USAA as opposed to State Farm. It is important to look around at different carriers since they each handle these types of risks and offenses in different ways.
Rates According To Violation - USAA vs State Farm
| Violation | State Farm Yearly Premium | USAA Yearly Premium |
| --- | --- | --- |
| Accidents where the damage is more than $1k | $1,528 | $949 |
| Accidents where the damage is less than $1k | $2,853 | $1,301 |
| Speeding ticket | $1,981 | $1,128 |
| DUI or DWI | $3,853 | $1,948 |
| Reckless driving | $2,899 | $1,469 |
Rates According To Age
Insurance premiums are also determined by age as they can be used to figure out risk. As a result of this the most expensive premiums are usually for the youngest group of drivers. Which are teenagers. This is due to the fact that they are inexperienced drivers who are more susceptible to making mistakes. Middle-aged drivers on the other hand have much cheaper premiums due to being more experienced. Now with that said various insurance companies evaluate the risk due to age in different ways so you should still make comparisons.
We have found that teenage drivers should get insured by USAA since they offer cheaper rates when compared to State Farm. Teenage drivers can save as much as $2,956 by choosing USAA over State Farm.
Insurance Comparison Based On Age - State Farm vs USAA
| Age Group | State Farm Yearly Cost | USAA Yearly Cost |
| --- | --- | --- |
| Teenagers | $5,823 | $2,867 |
| 20 to 29 | $2,382 | $1,257 |
| 30 to 39 | $2,376 | $966 |
| 40 to 49 | $1,585 | $955 |
| 50 to 59 | $1,559 | $891 |
| 60+ | $1,487 | $843 |
In addition to the cost of premiums from both of these companies they also have their own pros and cons. Such as financial stability offered, their specific discount programs, how satisfied customers are with their coverage, various add-ons, and more. You should also think about these aspects before deciding on a specific company.
Comparison Of Discounts Offered By State Farm & USAA
Both USAA and State Farm offer the following discounts:
| | |
| --- | --- |
| Boat Insurance | |
| Multiple vehicles | |
| Good student | |
| Anti-theft devices | |
| Multiple Policies | |
| Defensive Driver | |
| Air Bags | |
| Good driver | |
| Affinity membership alum | |
| Driver training | |
| Annual Mileage | |
The discounts that State Farm Offers that USAA does not offer are:
| | |
| --- | --- |
| Student away from school | |
| Telematics | |
The discounts that USSA offers that State Farm does not offer are:
Discounts that neither USSA or State Farm offers include:
| | |
| --- | --- |
| Anti-lock brake system | |
| Green vehicles | |
| Pay in full | |
| Advanced purchase | |
| eSign/ePay | |
| Homeowner | |
Rating Comparison Between State Farm & USAA
Both of these companies offer equal financial strength and A++ user satisfaction. However, State Farm has a 3 out of 5-star rating on JD Power rankings, whereas USAA has a 5 out of 5 ratings.
| Ratings Comparison | State Farm | USAA |
| --- | --- | --- |
| Financial Strength | Superior | Superior |
| JD Power Rankings | 3 out of 5 | 5 out of 5 |
| User Satisfaction | | |
Other Products
Both USAA and State Farm offer condo insurance, boat insurance, homeowners insurance, life insurance, renters insurance, mobile home insurance, and motorcycle insurance. However, USAA also offers travel trailer insurance and RV insurance while State Farm does not.
Additional Features
One of the features that make USAA stand out is that they have many award-winning features and are well known for making their clients a top priority. State Farm on the other hand is known for being extremely affordable and they have custom offers as well as packaged ones. As a result, they are able to meet the needs of most drivers.
Roadside assistance is offered by both of these insurance companies. State Farm's assistance actually gets you the mechanical help and repair at the scene. They also offer towing, gas delivery, locksmith services, tire changing, jump starts, etc. USAA's roadside assistance is 24 hours and this is in all of their extended vehicle protection. USAA's roadside assistance covers as much as $100 for towing services, gas delivery, tire change, locksmith services, etc. Travel and accommodation will be reimbursed to the driver up to $300 and transport up to $250 for each occurrence.
State Farm also offers a discount on the premiums of vehicles that are manufactured in 1994 or older. USAA offers discounts on vehicles with daytime running lights, automobiles that are currently in storage and they even provide legacy discounts for the children of members.
Recent Questions
If my brother damaged my vehicle, can he use his policy to repair it?
Automobile insurance is only for vehicles on the policy so he won't be able to use it to repair damage to your vehicle that he caused.
Is it possible to get a policy if I have a son in law with USAA?
It is generally understood that only the children or spouse of a current member can also be added to the policy.
My vehicle was just towed away from my apartment, will State Farm pay me back the cost of the tow?
Even though roadside assistance does cover towing it does not cover it if it is done by another party. So, they will not reimburse this towing cost.
Can you tell me why State Farm has increased my insurance premium?
There can be different reasons why and only State Farm can answer this question.
I made a claim but then canceled it. How come it is on my CLUE report?
Once you begin the process of filing a claim the company can put in on your CLUE report via LexisNexis. Which has all of your claims history even if there was no reimbursement. However, you can bring this up with State Farm and they can possibly remove it.
Would State Farm match the quotes from other companies?
The truthful answer to this question is no because there are many factors that determine quotation rates.