Business
Quote
Compare rates from the top rated carriers in less than 3 minutes.
home









Business insurance should be one of your top priorities.
If you own a business or are thinking of opening one, business insurance should be one of your top priorities. While business insurance, or commercial liability insurance as it is sometimes called, is not mandatory according to California state law, the state does not place a cap on the damages which a court can award. What does that mean for your business? It means that if someone suffers an injury on your premises, a large liability claim may cripple - or even destroy - all your hard work.
California Business Insurance
Business Insurance is especially important in the event you are financially exposed in a disaster. Financial exposure refers to the personal financial loss a business owner would stand to take should a substantial claim be made against their company or premises. Having a good business insurance policy is critical to reducing this exposure.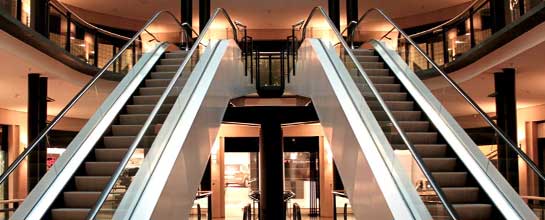 Types of Business Insurance
By now, hopefully, you're starting to realize how crucial business insurance can be for the survival of your company. But, what type of policy should you choose? When it comes to business insurance, there are a wide variety of options available, depending upon the size and type of business, as well as the liabilities they may face.
General Liability Insurance
Also known as Commercial General Liability (CGL), general liability insurance protects your business from another party's claims of bodily injuries, medical costs or property damage. General liability insurance, for example, will cover the costs if a person trips and falls on your premises if a leaky roof or some other unforeseen instance destroys your data.
Professional Liability Insurance
Professional liability insurance, also known as error and omissions insurance (E&O) cover's businesses from claims by another individual. Also, professional liability insurance can provide critical assistance for start-ups against negligent acts, such as when a consultant makes a mistake with employment regulations resulting in a lawsuit. In this instance, professional liability insurance would cover the cost of hiring an attorney to defend your business.
Workers Compensation Insurance
One of the essential types of coverage for any business is workers compensation insurance. Workers compensation covers the costs of any injuries to your employees while on the job – be it on-site or elsewhere. Depending on the level of coverage selected, workers compensation insurance may also cover an employee's lost wages – which will help protect your start-up from potential employee lawsuits.
Property Insurance
Property insurance is a great way to protect your start-up's actual physical assets. A good property insurance policy should cover the costs associated with repairing or replacing your losses in the event of natural disasters, as well as man-made disasters, such as fire or theft. And, If you are in an area prone to flooding, make sure to remember that flood insurance is a separate policy.
Business Owners Policy
A Business owner's policy (BOP) is a policy which combines liability insurance with property insurance, into one policy. BOPs are especially popular with small businesses, as they also protect a company's equipment should it suffer damage in a fire, robbery, or another disaster. If you are a small business owner, should consider a BOP if your business:
Has a physical location, regardless of property's ownership.
Could potentially face a lawsuit from an injured client.
Has assets which may suffer theft, including customer data, inventory, or other such assets.
Business Income Insurance
Business income insurance can help your business replace revenue if you are unable to operate due to a loss which your policy covers. Losses may include but are not limited to, fire, theft, wind, or other disasters. Business income insurance is usually included in most BOPs.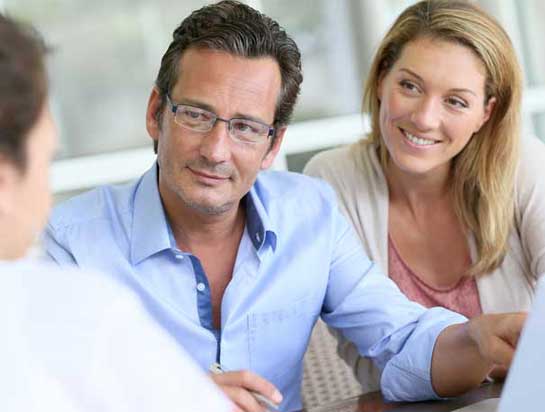 Why Choose Insurance Online for Business Insurance?
If you are searching for the best business insurance, give Insurance Online a try! At Insurance Online, we are more than just an insurance company. Most of our clients have been with us for many, many years. Our kids go to school together. Our pets run around together.
Insurance Online is not merely a collection of retail locations. Our sales agents are California residents – and members of your community. When we offer policies to our customers, we do so knowing that they are our fellow Californians, our neighbors, and our friends. We make it a top priority to improve our customer's lives, while also taking care of this beautiful community we share.
Just like you. We love the simplicities of everyday life. It's impossible not to enjoy the surrounding beauty we have. We're lucky to live here. So, it's important to take care of each other and positively impact our community.
We know that in today's fast-paced and hectic world that looking for insurance isn't something that you can necessarily do done from 9 to 5. That's why we pride ourselves on being available to our customers at any time – day or night. And by anytime, we mean any time. Whether it is three am or three pm. Our customers can compare hundreds of quotes from a wide array of insurance providers – and not just the big providers.
At Insurance Online, we don't just pride ourselves on offering our customers hundreds of great quotes on their auto insurance. We also ensure that we completely protect our customer's privacy. With the most advanced security system, Insurance Online keeps your personal information secure. We take every precaution to make sure your data is safe in every way.
Start Your Search Now!
So, what are you waiting for? If you need business insurance, experience what thousands of fellow Californians have known for years - that Insurance Online is your one-stop shop for your insurance needs!
What Our Customers Are Saying
But don't take it from us, check out what some of our satisfied customers have to say!
Read Reviews