Buy Online
Our easy-to-use tool lets you compare quotes from top providers, all at once and online.
Connect with an Agent
Whether you just prefer a friendly voice or need more information, our licensed agents are ready to help you save.
(800) 956-8611









At InsuranceOnline.com, we aim to take all the complications out of shopping for car insurance in California, so that you can make an informed decision with confidence. We compare rates, benefits, and other factors to find the most affordable car insurance providers that will provide you with the greatest value for your money.
The Best Cheap California Car Insurance Rates for 2021
Our California car insurance experts at Insurance Online evaluate car insurance rates from the top 11 auto insurance carriers in California to find which companies offer the best value. We even take a step further and categorize each insurer according to your individual car insurance requirements, as well as to providing additional information about California insurance laws and insurance for low-income earners.
Simply find the category below that suits your driving history and insurance requirements best and scroll down to get the information you need to make a choice for your car insurance, fast.
Jump to California car insurance rates:
Additional Information
Cheapest Car Insurance For Drivers With A Good Driving Record In California
Esurance offered the lowest rates for good drivers in California with clean driving records, averaging at installments of $100 a month, followed by 21st Century, Geico, Allstate, and Mercury, respectively. These insurance carriers all beat the average insurance rate of $151 per month (or $1817 annually) for good drivers in the state of California.
| Insurer | Average price per year | Average price per month |
| --- | --- | --- |
| Esurance | $1,196 | $100 |
| 21st Century | $1,510 | $126 |
| Geico | $1,541 | $128 |
| Allstate | $1,684 | $140 |
| Mercury | $1,721 | $143 |
| AAA - Northern California (CSAA) | $1,809 | $151 |
| Farmers | $1,845 | $154 |
| Liberty Mutual | $1,961 | $163 |
| State Farm | $2,084 | $174 |
| Progressive | $2,250 | $188 |
| AAA - Southern California | $2,793 | $233 |
| USAA* | $1,404 | $117 |
*USAA is only available to active military.
Insurance Online calculates these rates using statistics for average rates for drivers 20-65 years of age who have good driving records. The rates above are calculated for auto insurance policies with full coverage insurance, including the minimum state requirements for California liability car insurance and the good driver discount applied.
Cheapest Car Insurance For Drivers With One At-Fault Accident In California
Once again, Esurance came in with the lowest rate for drivers who have one at-fault accident on their record at an average of $148 monthly. AAA is next on the list followed by Mercury, 21st Century, Geico, State Farm, and Liberty Mutual, who all managed to come in under the state average of $245 a month (or $2,945 annually). It is important to note that drivers with a clean driving record paid $1,128 less on average than drivers who had been in one at-fault accident.
| Insurer | Average price per year | Average price per month |
| --- | --- | --- |
| Esurance | $1,770 | $148 |
| AAA - Northern California (CSAA) | $2,279 | $190 |
| Mercury | $2,507 | $209 |
| 21st Century | $2,633 | $219 |
| Geico | $2,713 | $226 |
| State Farm | $2,729 | $227 |
| Liberty Mutual | $2,903 | $242 |
| Farmers | $3,105 | $259 |
| Allstate | $3,578 | $298 |
| AAA - Southern California | $4,163 | $347 |
| Progressive | $4,507 | $376 |
| USAA* | $2,450 | $204 |
*USAA is only available to active military, veterans and their families.
Our calculation is once again based on the average rates for full coverage car insurance for with only one at-fault accident on their driving record.
It is important to note that you are likely to pay more for car insurance for 3 to 5 years after being at fault for an accident or having a moving violation on your driving record. At Insurance Online, we recommend that you start comparing rates immediately during and after this 3 to 5 year period has expired and your driving infraction no longer counts against you.
Cheapest Car Insurance For Low-Mileage Drivers In Califronia
Esurance was once again the cheapest insurance carrier providing coverage to drivers with low-mileage usage at just $92 per month. However, Geico and 21st Century followed close behind both coming in at under $100. Mercury, Liberty Mutual, Allstate, and Farmers all managed to come in below the national average of $1,498 a year. Low-mileage car insurance in California is considered to be under 5,000 miles annually for this rate evaluation.
| Insurer | Average price per year | Average price per month |
| --- | --- | --- |
| Esurance | $1,101 | $92 |
| Geico | $1,168 | $97 |
| 21st Century | $1,183 | $99 |
| Mercury | $1,363 | $114 |
| Liberty Mutual | $1,432 | $119 |
| Allstate | $1,468 | $122 |
| Farmers | $1,475 | $123 |
| AAA - Northern California (CSAA) | $1,540 | $128 |
| Progressive | $1,806 | $150 |
| State Farm | $1,860 | $155 |
| AAA - Southern California | $2,443 | $204 |
| USAA* | $1,137 | $95 |
Lowering your mileage is a great way to save on your car insurance, and a good way to do this is to make use of public transport. Those working from home or are retired drive much less than regular drivers and therefore pay less for their car insurance. For this analysis, the calculation is based on the average California car insurance rates 40-year-old men and women with full coverage insurance who have clean driving records and drive for a total of less than 5,000 miles per year, rather than the standard 12,000.
Cheapest Minimum Coverage Car Insurance In California
California provides a set of minimum requirements for liability car insurance coverage for all drivers. Geico's rates were the cheapest at $38. Esurance, CSAA, and Mercury all offer rates under the state average of $53 (or $631 annually). While this is almost a third of what you would pay for comprehensive or full insurance cover, the coverage limits are low and will not provide coverage for events like theft, at-fault accidents, or accidents related to inclement weather.
| Insurer | Average price per year | Average price per month |
| --- | --- | --- |
| Geico | $454 | $38 |
| Esurance | $548 | $46 |
| AAA - Northern California (CSAA) | $558 | $47 |
| Mercury | $621 | $52 |
| 21st Century | $638 | $53 |
| AAA - Southern California | $664 | $55 |
| Allstate | $682 | $57 |
| Progressive | $687 | $57 |
| Liberty Mutual | $710 | $59 |
| State Farm | $760 | $63 |
| Farmers | $804 | $67 |
| USAA* | $446 | $37 |
This calculation took into account the average rates for drivers with clean driving records with only the California state-mandated minimum liability insurance. This type of limited coverage is not typically recommended, as it may not cover all the costs resulting from an accident. However, it is mandatory and better than having no coverage at all if you opt out of comprehensive car insurance.
Cheapest Car Insurance Rates Overview In California
| Category | Cheapest Option |
| --- | --- |
| Good drivers | Esurance |
| Drivers with one at-fault crash | Esurance |
| Low-mileage drivers | Esurance |
| Drivers with a military connection | USAA |
| Minimum coverage | Geico |
State Minimum Requirements For Car Insurance In California
All drivers in the state of California are required to have liability car insurance that meets the following minimum requirements:
$15,000 in liability insurance for bodily injury per person.
$30,000 in liability insurance for bodily injury per accident.
$5,000 liability insurance for property damage.
Liability insurance covers the potential cost of injuries and property damage occurred to the other parties involved in an accident. Although it is generally accepted that the above limits should be sufficient enough to cover your liability, if they aren't, you will have to pay any excess expenses out of your own pocket.
For example, if you cause an accident that results in another driver's car being written-off or totaled, the limit of $5,000 for property damage to pay for the vehicle will be insufficient. You will then be responsible for paying any amount that exceeds the $5,000.
Car Insurance For Low-Income Drivers In California
Because car insurance is mandatory in California, the Low-Cost Auto Insurance Program has been made available to those who cannot afford the insurance rates from regular insurance carriers. You will need to meet the following criteria in order to be eligible.
Have a Valid California Driver's Licence.
Own a Vehicle Valued at $25,000 or Less.
Meet Income Eligibility Guidelines.
You can visit the Low-Cost Insurance Program website where a calculator is available to help you determine if your household income meets the eligibility requirements. You will need to provide proof of income and other supporting documentation in order to apply.
Car Insurance Alternatives In California
A bad driving record with multiple DUIs, at-fault accidents, or other driving infractions can make it difficult to get approved for car insurance. Insurance Online's car insurance comparison tool will help you to find the best car insurance options available for your individual needs. The California Automobile Assigned Risk Plan provides additional assistance to drivers who are considered to be high risk by connecting them with insurance carriers that will provide them with coverage regardless of their driving record.
California Auto Insurance Laws And Legislation
The insurance laws in California are uniquely consumer-friendly - that is, relative to the rest of the nation. This is mostly thanks to Proposition 103 in 1988, which required insurers to decrease rates for auto insurance in Califronia by 20%.
Proposition 103 also required that rates be approved by the California's department of insurance and meet other regulatory requirements. Some of the laws governed by Proposition 103 as well as some additional regulations that insurance providers must meet include:
Insurance rates cannot be determined by credit history.
Insurers may not price according to gender.
Rights associated with claims for automobile repairs after an accident:
The right to obtain independent quotes and select an auto body repair shop of your choosing and the right to request an itemized repair invoice. Invoices must list parts as new, used, or rebuilt and specify if the parts are original or aftermarket. With aftermarket parts, the parts must be the equivalent of the OEM parts in terms of quality, fit, performance, and safety.
Car Insurance with AAA In California
Although AAA is better known for providing roadside assistance to those who are members of their club, they operare separate entity that provides insurance independently. AAA auto insurance provides area-specific coverage in
The Automobile Association of Southern California includes counties located in the southern region, whereas the Automobile Association of Northern California services the northern regions. If you relocate from Southern California to Northern California, you will need to transfer your membership accordingly. If you have an AAA insurance policy, your agent, policy, and insurance rate will change if you move to a new service area.
What Are the Best California Car Insurance Companies?
All car insurance providers love to emphasize how they offer low premiums. However, as is the case with any service, the cheapest car insurance isn't necessarily the best. If you consider the stakes, it can be a good idea to do proper research before purchasing a policy that adequately covers our vehicle following a collision. It is always advisable to shop around to find the best value as opposed to settling for the cheapest coverage you can find.
To better understand the level of service a car insurance provider is likely to provide, you should compare the claims satisfaction ratings and financial strength. Claims satisfaction is ranked on a scale from 2 to 5, where five is "one of the best,""; and two is "the worst." Financial strength, on the other hand, is ranked from "Poor" to "Superior," and it assesses the financial strength of an insurance company as well as its ability to satisfy its contractual and policy obligations.
Insurance Company
Claims Satisfaction
(J.D. Power)
Financial Strength
(A.M. Best)
21st Century
3
Excellent
Allied
3
Superior
Allstate
3
Superior
California Capital
Not Rated
Excellent
Esurance
2
Superior
Farmers
3
Excellent
GEICO
3
Superior
Liberty Mutual
3
Excellent
MetLife
3
Superior
Nationwide
3
Superior
Progressive
3
Superior
State Farm
3
Superior
Travelers
3
Superior
USAA
5
Superior
Wawanesa
Not Rated
Excellent
How much does car insurance cost in California by city?
Car insurance companies calculate your rate based on several factors, the location of the vehicle being an important one. The cheapest car insurance in California is found in San Diego.
| City | Average Annual Premium |
| --- | --- |
| Glendale | $2,553 |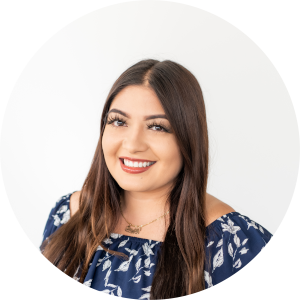 Sandra Cruz | Linkedin
Based in Newport Beach, CA, Sandra has been a licensed insurance agent in California and Texas for 5 years and is an editor and writer specializing in all types of insurance matters. Sandra is Insurance Online's authority on auto, home, and business insurance and has been featured in publications such as Forbes, Yahoo! Finance, and US World News Report.