Compare Auto
Rates from
Top Rated Carriers
Google.com
(4.9 out of 5 stars)
Facebook.com
(4.9 out of 5 stars)









Nationwide Insurance Review 2021
Nationwide insurance is known for its impeccable insurance policies across the United States. It is recognized for its extensive auto insurance coverage across the country, along with its financially stable reputation. Nationwide is a suitable option for you if you want an insurance company that provides personalized services while delivering comprehensive coverages following your specific profile.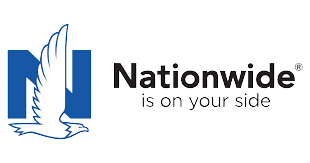 Nationwide reviews and ratings
Customer satisfaction ratings are average.
Gets fewer complaints to state regulators regarding home and auto insurance than other companies relative to its size.
Offers rideshare insurance in most states.
Get a Quote Online
Nationwide Auto Insurance Rating
4.0
Nationwide is rated 4.0-stars according to its overall performance and customer satisfaction surveys. We assess Nationwide's rating by looking closely at its car insurance policy rates for several drivers, financial dependability, easy claim transactions, discount generosity, and complaint information from the National Association of Insurance Commissioners. Upon examining these aspects, we recognized Nationwide as one of the most reliable insurance companies in the United States.
Nationwide Car Insurance Coverages and Features
| Nationwide Auto Coverage Options | Description |
| --- | --- |
| Gap Insurance | Nationwide covers the gap between the market value of your totaled or stolen vehicle along with the remaining balance to your car loan or lease. However, it is required for you to purchase collision coverage to earn these benefits. |
| SmartRide | SmartRide is an application or a device that can be plugged into your car's diagnostic port. It detects your driving behavior, mileage, acceleration, hard braking, and time of driving. Using this application will entitle you to a 40% discount if you're recognized as one of the drivers who follow road safety protocols. |
| Vanishing Deductible | This optional coverage allows drivers to vanish your deductible by driving safely. Each year you are accident-free, Nationwide will decrease your deductible by $100 to $500 |
| On-Your-Side Review Policy | Yearly, one of Nationwide's agents will conduct an assessment to your premiums and determine whether or not your current rate fits your recent driver profile or if you are entitled to one of their perks or discounts. |
| Accident Forgiveness | Nationwide forgive one at-fault accident per policy. This policy will not increase your rate after the car crash. |
Nationwide Car Insurance Discounts
Multi-Policy Bonus
Anti-Theft installation Discount
SmartRide Usage Program Discount
Accident-Free Discount
Good Student Bonus
Safe Driver Bonus
Automatic Payment Perks
Affiliation Member Discount (Alumni, Professional Associations, etc.)
Nationwide Homeowners Insurance
Nationwide provides standard insurance for homeowners with diverse coverage selection and perks. Nationwide's coverage options include these features:
| Nationwide Homeowners Insurance Policies | Description |
| --- | --- |
| Water-Backup Coverage | A payout will be provided when your drain or pump gets faulty and causes water damage to your property. |
| Brand New Belongings Policy | Nationwide replaces stolen or damaged belongings in your home with brand new items. |
| Upgraded Roof Replacement | If, in any case, your roof is damaged and needs replacement, Nationwide will replace your roofing system with better and safer roofing materials. However, this policy will only apply if your coverage includes your roof. |
| Valuable Plus Coverage | If your valuable items such as jewelry, fine art, and antiques are either damaged or stolen, Nationwide will cover the cost. |
Nationwide Home Insurance Discounts and Perks
Multi-Policy Bonus
New Home Bonus (new home purchase within the previous 12 months)
Residential Protective Device Installation Perks
Claim-Free Discount
Home Renovation Discount
Prior Insurance Discount
Gated Community Bonus
Roof Quality and Age Discount
Nationwide Life Insurance Policy
Nationwide has competitive insurance products such as term life policy, universal life coverage, variable life policy, and whole life insurance coverage. Nationwide's Term Life Insurance policy cover within the range of ten to a thirty-year policy that can be converted to permanent life insurance after the term has ended.
Nationwide Customer Satisfaction Assessments
Nationwide is recognized as one of the most dependable insurance companies in the country. It has very low customer complaints garnered from the National Association of Insurance Commissioners relative to its car, life, and home insurance size.
Nationwide's overall rating in the US is fair, considering the range it caters across the nation. Here is a comprehensive study from the 2019 J.D. Power Study:
| Assessment Category | Nationwide's Customer Satisfaction Rating |
| --- | --- |
| Auto Insurance Policy Claim Satisfaction | Fair |
| Auto Insurance Shopping Satisfaction | Fair |
| Home Insurance Policy Satisfaction | Fair |
| Property Insurance Claims Satisfaction | Above Average |
| Life Insurance Policy | Good |
Nationwide's Digital Information
| Digital Platform | Description |
| --- | --- |
| Nationwide's Website | Nationwide has a functional website that allows its clients to pay bills, manage their policies, retirement planning tool, and access documents. |
| Nationwide's Mobile Application | Nationwide created a mobile and user-friendly app that allows its clients to manage policies, file a claim, ask for roadside assistance, acquire ID cards and other services. |
Nationwide's Other Insurance Services
Condominium Insurance
Snowmobile Insurance
Renter's Insurance
Motorcycle Insurance
Dental Insurance
ATV Insurance
Travel Insurance
Identity Theft Insurance
Boat Insurance
RV Insurance
Business Insurance
Umbrella Insurance
Snowmobile Insurance
Nationwide Client Satisfaction Pros and Cons
| PROS | CONS |
| --- | --- |
| Nationwide gained minimal complaints from state regulators for both home and car insurance policies. | Nationwide garnered an average customer satisfaction ratings regarding their home and auto insurance policies. |
| Nationwide provides comprehensive life insurance policies. | |
| Nationwide has a wide range of policies available for clients to purchase. | |
Insurance Online Car Insurance Rating and Review Methodology
We commend every insurance company that extends value to customer-first features and operations. The rating we disclose is assessed through weighted averages and scores from several categories: financial stability, customer complaints and satisfaction, transparency of their digital platforms, and competitive pricing.
Moreover, we conduct customer satisfaction surveys to extensively provide reviews and ratings that are dependable and fair. However, it is best to compare several insurance companies to account for your own judgment and needs.
*Insurance Online is not compensated with our ratings and reviews by any insurance companies.
Insurance Online Complaints Methodology
We examine the complaints from state insurance regulators reported to the National Association of Insurance Commissioners (NAIC) between 2016-2018. NAIC extensively calculates the complaint index yearly following each subsidiary to measure the total share of complaints in ratio to the company size.
Nationwide Insurance FAQs
How and where can I access my proof of insurance from Nationwide?
You can access your proof of insurance directly from Nationwide's mobile app or by signing up for their Online Account Access.
What credit cards can I use to pay my bills from Nationwide?
For bills payment nationwide, they accept American Express, Discover, Master Card, and Visa credit cards.
How will I know if my bill payment for Nationwide is verified?
You quickly check if your payment went through by logging into your account and then going to the Bills and Payment tab and open the Payment history section.
How can I cancel my policy with Nationwide?
You can directly request from your Nationwide agent for policy cancellation. If you don't have an agent, you can call 877-669-6877.
How can I inform Nationwide after an accident happened?
You can either contact your Nationwide agent and file a claim or log in to your Nationwide online account and file it online.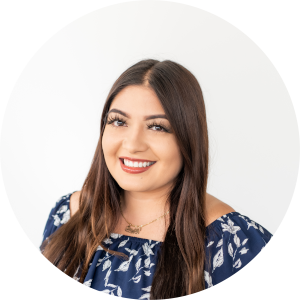 Sandra Cruz | Linkedin
Based in Newport Beach, CA, Sandra has been a licensed insurance agent in California and Texas for 5 years and is an editor and writer specializing in all types of insurance matters. Sandra is Insurance Online's authority on auto, home, and business insurance and has been featured in publications such as Forbes, Yahoo! Finance, and US World News Report.