Compare Auto
Rates from
Top Rated Carriers
Google.com
(4.9 out of 5 stars)
Facebook.com
(4.9 out of 5 stars)









Mercury Insurance Review 2021
Mercury is a well-known insurance company that offers competitive car insurance policies and home insurance services. Mercury is known for providing policies with few extra coverages that bring cheaper rates to its clients. Mercury is your one-stop-shop insurance provider with impeccable choices for coverages. If you are looking for an insurance company with various perks and discounts, Mercury is the best fit for you.

Mercury reviews and ratings
Customer satisfaction ratings are average.
Gets fewer complaints to state regulators regarding home and auto insurance than other companies relative to its size.
Offers rideshare insurance in most states.
Get a Quote Online
Mercury Auto Insurance Rating
4.0
Mercury Insurance is rated with 4.0 stars for its comprehensive pricing and perks. It is based in California but has broadened its range to ten other states across the country. We assessed Mercury's rating by looking closely at its policy rates for different drivers, financial stability, ease of making a claim, discounts, and complaint information from the National Association of Insurance Commissions. Upon examining these factors, we recognized Mercury as one of the most competitive car insurance companies in the US.
Mercury Car Insurance Coverages and Features
Mercury offers basic coverage options such as roadside assistance and optional rental vehicle coverage. Mercury also has selected car repair facilities that deliver a lifetime guarantee of automobile repairs.
| Mercury Auto Coverage | Description |
| --- | --- |
| Rideshare Insurance Offer | This coverage option is intended for Ride for Hire drivers, such as Uber and Lyft. Mercury's Rideshare coverage will be active only during the times you are carrying a passenger. Regular policy a nd coverage will apply whenever your Rideshare application is on or active. |
Mercury Auto Insurance Discounts
Auto-Pay Bonus
Anti-Theft Installation Perks
A Good Student Discount
Multi-Policy Discount
Multi-Vehicle Coverage Discount
Full-Payment Discount
New-Vehicle Discount
Electronic-Signature Perks
Miles-Distance Perks
Mercury Homeowners Insurance Policies
Mercury provides standard insurance for homeowners, which includes the standard coverage options and add-on options. The following are the features of Mercury's coverage options:
| Mercury Homeowners Insurance Policies | Description |
| --- | --- |
| Valuable Appliances Repair and Valuables Coverage | Mercury will cover the repair of your expensive appliances such as AC systems, water heaters, electrical panels, laundry appliances, and others. Moreover, Mercury provides coverage for stolen valuables such as jewelry and fine arts. |
| Identity Theft Restoration | Mercury will provide reimbursement for legal fees, lost wages, and other expenses for your stolen identity. Mercury's covers up to $25,000. |
| Service Pipe Coverage | Mercury will cover the repair or replacement cost of service pipes, water sewage, and gas lines. Mercury provides approximately $10,000 worth of repair or replacement. |
| Extended Replacement Coverage | Mercury pays between 10%-15% of your limit in rebuilding your residence. |
| Cyber Attack Coverage | Mercury will provide up to $50,000 coverage and $500 deductible if you become a victim of an online attack, fraud, or extortion. |
Mercury Home Insurance Discounts and Perks
Multi-Policy Perks
Protective Device Installation Discount
Fire-Resistant Materials Perks
New-Home Ownership Discount
Gated-Residential Community Discount
Mercury Customer Satisfaction Assessments
Mercury is considered one of the most trusted insurance companies in the country. It has very low customer complaints garnered from the National Association of Insurance Commissioners relative to its size for the car, life, and home insurance.
Mercury's overall rating in the US is below average, with substantial consideration of its range across the 11 states it serves. Here is a comprehensive study from the 2019 J.D. Power Study:
| Assessment Category | Mercury's Customer Satisfaction Rating |
| --- | --- |
| Auto Insurance Policy Claim Satisfaction | Below Average Rate |
| Auto Insurance Shopping Satisfaction | Below Average Rate |
| Home Insurance Policy Satisfaction | Below Average Rate |
| Property Insurance Claims Satisfaction | Below Average Rate |
Mercury's Digital Information
| Digital Platform | Description |
| --- | --- |
| Mercury's Website | Mercury has a holistic website that caters to all the services they provide, including an online retirement planning. Through this website, you can easily find a reliable local agent, get a quote, and learn more about their product and services. |
| Mercury's Mobile Application | Mercury created a mobile and user-friendly app that lets you pay your bills, manage or access your policies, and check claim status. However, it garnered a low rating in Google Play Store |
Mercury's Other Insurance Services
Condominium Insurance
Renter's Insurance
Mechanical Breakdown Insurance
Business Insurance
Umbrella Insurance
Landlord Insurance
Mercury Client Satisfaction Pros and Cons
| PROS | CONS |
| --- | --- |
| Mercury is one of the few who offer Rideshare Insurance and Home-Sharing Insurance. | There are many complaints from their clients. |
| Mercury provides excellent add-ons to their standard policies. | Mercury has one of the lowest ratings among customer satisfaction surveys. |
| Mercury has cyber-attack coverage add-ons to homeowners' insurance policy clients. | Limited premiums are available for customization. |
Insurances Online Car Insurance Rating and Review Methodology
We commend every insurance company that extends value to customer-first features and operations. The rating we disclose is assessed through weighted averages and scores from several categories: financial stability, customer complaints and satisfaction, transparency of their digital platforms, and competitive pricing.
Moreover, we conduct customer satisfaction surveys to provide reviews and ratings that are dependable and fair extensively. However, it is best to compare several insurance companies to account for your judgment and needs.
*Insurance Online is not compensated with our ratings and reviews by any insurance companies.
Insurance Online Complaints Methodology
We examine the complaints from state insurance regulators reported to the National Association of Insurance Commissioners (NAIC) between 2016-2018. NAIC extensively calculates the complaint index yearly following each subsidiary to measure the company size's total share of complaints in ratio.
Mercury Insurance FAQs
Is it essential for me to acquire auto insurance with Mercury if my car is old with low market value?
Most states in the country require auto insurance if you own and drive a car. If you want to save on your policy, you have an option to get only auto liability insurance.
How do collision physical damage and comprehensive physical damage coverage differ in Mercury's policy?
Collision physical damage is the actual damage caused upon crashing to a structure or another car. In contrast, comprehensive physical damage is the loss you incur in theft cases or other criminal acts.
What factors can influence the increase or decrease of my policy with Mercury?
Many factors can affect your policy, such as your location, age, marital status, driving history, and credit tier. These factors compose your unique driving profile, which is the basis of your car insurance rates.
What is the difference between cash value compensation and replacement cost coverage in Mercury's Homeowners Insurance Policy?
Actual cash value is the calculated amount of your depreciated valuables, while replacement cost coverage is the cost of your lost or damaged valuables when bought brand new.
Is it necessary to pay coverage for earthquake damage with Mercury?
Typically, insurance companies do not cover policies involving "earth movements." However, it would be wise to pay coverage for earthquake damage if you live in areas where earthquakes happen so often. There might be extra changes when doing so.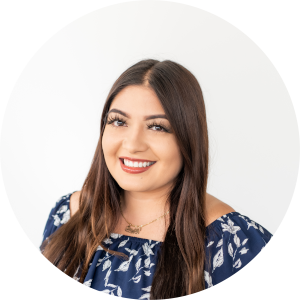 Sandra Cruz | Linkedin
Based in Newport Beach, CA, Sandra has been a licensed insurance agent in California and Texas for 5 years and is an editor and writer specializing in all types of insurance matters. Sandra is Insurance Online's authority on auto, home, and business insurance and has been featured in publications such as Forbes, Yahoo! Finance, and US World News Report.